Early bird registration closes soon for Cell-cell communication in bacteria
03 May 2022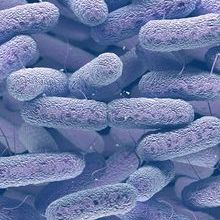 Early Bird registration rates for 'Cell–cell communication in bacteria: fundamental and applied aspects' end on Monday, 9 May 2022. Save up to £50 by booking your place early.
This Focused Meeting will take place on 28–30 June 2022 at Robinson College, Cambridge, UK, bringing together researchers working on all aspects of bacterial cell–cell communication, with a particular emphasis on showcasing the work of early career researchers.
In addition, a stellar line-up of established international leaders in the field will be discussing the very latest developments and insights.
Key topics include:
Evolutionary aspects of intercellular signalling
Molecular mechanism(s) of signalling
Engineering and modelling intercellular signalling; synthetic and systems considerations
The chemical biology of signalling
Inter-species and inter-kingdom signalling
Blocking the message; quenching the signal
Further details regarding the programme will be updated in due course via the event page.
Register today to secure your place at the discounted rate.
Updates on the Cell–Cell Communication in Bacteria meeting can also be found on Twitter using the hashtag #Cell2CellBacteria22.