Register for the Microbial Genomics Seminar Series
22 September 2021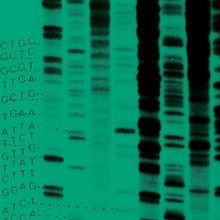 We're pleased to announce that registration is now open for the monthly Seminar Series from Microbial Genomics.
This monthly seminar series will bring together the community of microbiologists using genomic approaches to discover more about viruses, bacteria, archaea and microbial eukaryotes. Centred around the journal's key section areas, this series will highlight the latest research in Microbial Communities, Pathogens & Epidemiology, Genomic Methodologies, Functional Genomics, Microbe–Niche Interactions, and Evolution and Responses to Interventions, and provide a forum for networking and exchange of knowledge.
Register here

You can sign up on the event page to receive updates and login details to access each of the monthly sessions, that will be taking place using Zoom.

Details of each month's seminar will be announced on the series' page. If you have any questions or would like to request more information please contact [email protected].

Further information will also be shared across our social media channels and you can follow us on Twitter @MicrobioSoc.