Teaching Microbiology in Higher Education sessions at Annual Conference Online 2021
07 April 2021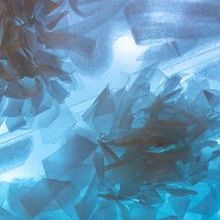 The Microbiology Society will host the Teaching Microbiology in Higher Education Symposium on Friday 30 April 2021 at Annual Conference Online 2021.
The event will once again bring teaching-active members together to share their experiences, particularly during a time of remote teaching, refresh their skills and enhance their professional development.
As antimicrobial resistance continues to be a pertinent issue in microbiology, the first session will focus on the education of AMR through outreach activities. Invited speaker Adam Roberts will share the impact of his Swab and Send project, and the Public Health England eBug team will demonstrate how their resources and workshops have helped inform the public about AMR. Attendees will also have the opportunity to hear about the impact of other AMR-related activities and teaching resources used.
During the second session, Advance HE will provide information on Higher Education Academy Fellowships and participants will be able to take advantage of a special application workshop. Those considering, or in the process of applying for Fellowship (including Associate Fellowship) are encouraged to attend and receive first-hand guidance to improve their applications.
Finally, a digital tools session will give attendees the opportunity to see how others have incorporated the use of digital methods and platforms when teaching.
The sessions are open to all delegates registered for Annual Conference Online 2021. Find out more and register on the Annual Conference event page.