Abstract submissions closing for Microbial Cycling Of Volatile Organic Compounds
27 September 2021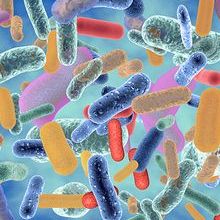 Microbial Cycling of Volatile Organic Compounds: Biogeochemistry to Biotechnology is taking place 7—8 February 2022 at the John Innes Centre, Norwich.
The deadline for abstract submissions for the first Focused Meeting of 2022 is fast approaching. If you would like to be considered for an offered oral, poster or flash presentation, please submit your abstract by Monday 4 October at 17:00 BST.
The organising committee are welcoming abstracts on a range of topics, including biogeochemical cycling of Biogenic Volatile Organic Compounds (BVOCs); mechanisms of BVOC production and consumption by microbes; BVOCs in sustainable biotechnological processes and microbial BVOCs as signalling molecules and metabolic fingerprints.
You can submit your abstract via the event page.
Find out more about the event and register to attend via the event page.
Updates on the Microbial Cycling of Volatile Organic Compounds meeting can also be found on Twitter using the hashtag #VOCmicrobes22
---
Image: iStock/Jung.