Fleming Showcase five-minute thesis profile: Rommel Gestuveo
06 November 2020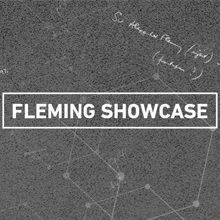 In celebration of the Microbiology Society's 75th anniversary, 'Why Microbiologists Matter: a digital celebration of the journeys of our members' will include a Fleming Showcase. Last year, we launched a call for abstracts from final-year PhD students (and those within one year of completion) to take part in a series of five-minute thesis slots at our Fleming Showcase event. This week we learn more about Rommel Gestuveo, University of Glasgow, UK.
Our Fleming Prize, named after founding member and first President of the Society, Sir Alexander Fleming FRS, is awarded each year to an early career researcher who has achieved an outstanding research record within 12 years of being awarded their PhD.
The Fleming Showcase will be a celebration of outstanding science in recognition of the legacy of past Fleming Prize winners and will demonstrate the impact of both established and up-and-coming scientists in addressing important challenges. The day is organised by a committee of Fleming Prize Winners, chaired by Sir Paul Nurse FRS and will take place between Monday 23 afternoon and all day Tuesday 24 November 2020.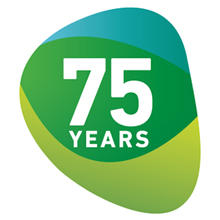 Rommel Gestuveo
Rommel is studying for a PhD in Virology at the MRC-University of Glasgow Centre for Virus Research. He earned his MSc in Molecular Medicine at the St. Luke's Medical Center College of Medicine, in Quezon City, Philippines, and his BSc in Public Health at the University of the Philippines.
"Sometimes I think viruses 'understand' more how life works than humans. And to know how they are able to infect different life forms is to appreciate how important life is."
He received a grant from the British Council and the Department of Science and Technology of the Philippines under the Newton Fund PhD programme to do his research project on host–virus interactions of Zika virus. He was previously employed as a research associate at the Research and Biotechnology Division of St. Luke's Medical Center in the Philippines, working on cardiovascular genomics and dengue research. His varied research career includes public health, microbiology and mollusc genetics. He is currently a junior faculty member on study leave of the University of the Philippines.
We asked Rommel what presenting at the Fleming Showcase means to him:
"Being part of the Fleming Showcase is how I carry on the tradition of Alexander Fleming towards research in microbiology – it will not only enable me to present my work but also be inspired by the work of other early career researchers. I think that is what research should be: pursuing knowledge with collaboration."
---
Find out more about the Fleming Showcase event and register your place on our website