Microbial Cycling of Volatile Organic Compounds meeting postponed
10 January 2022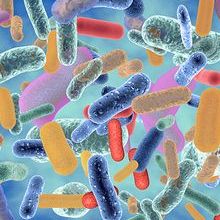 The Microbiology Society, in consultation with the meeting organising committee, has decided to postpone the Microbial Cycling of Volatile Organic Compounds: Biogeochemistry to Biotechnology Focused Meeting, scheduled to take place in Norwich, UK on 7–8 February 2022. We will communicate new dates for this meeting as soon as they have been confirmed.
The decision to postpone comes as the current COVID situation and related travel restrictions would make it impractical to hold the meeting in February, particularly for attendees arranging international travel, despite encouraging signs for the coming weeks. We are now planning to rearrange the meeting for May 2022.
We understand that this announcement may inconvenience some of our delegates and presenters and we thank everyone that is directly involved in the meeting for your understanding. We will be in contact with all delegates and presenters with more detailed information and will provide further details about the postponed event as soon as we can.
If you would like to request any further information or have any questions at this stage, you can contact the conferences and events team by emailing [email protected].
---
Image: iStock/Jung.