New voluntary role: Microbiology Society's Chair-Elect of FIS
15 October 2020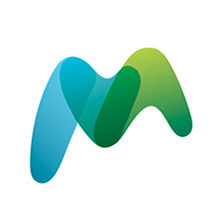 The Microbiology Society is looking to appoint a new Chair-Elect to support the current Chair in representing the Society at annual meetings for the Federation of Infection Societies (FIS), and to support the delivery of our programme during our host year.
The FIS annual conference brings together societies from across the UK with interests in infectious diseases, clinical microbiology, biomedical sciences and infection control. The event typically attracts over 600 delegates from industry and academia, as well as scientific and medical communities.
The FIS societies work collaboratively to deliver a high-quality, cost-neutral conference each year, which enables all FIS member organisations to participate in the development of plenary and parallel sessions with all costs for the main programme being covered with income from the conference.
Chair-Elect of FIS
The Chair-Elect will serve in office for one year commencing January 2021, then become Chair from January 2022 to December 2023.
The appointment requires a balanced portfolio of skills and knowledge, and alternates between those with scientific, medical and/or healthcare-related backgrounds.
Please note, the next Chair-Elect position is designed for those with a scientific background.
If you are interested in supporting the work of the Society and have a keen interest in infection or clinical microbiology, please send a short statement expressing your interest by Monday 9 November 2020 to our Conferences Team: [email protected].
Please include the following in your statement:
Your name
Job title
Place of work
Contact details
Relevant qualifications
In no more than 200 words, please tell us:
Why you would be interested in this position
What you can bring to the role
If you have had any experience in delivering a scientific meeting or conference
You can read more about the position in the job description. If you have any questions, please email [email protected].