Only one more week to go until the Microbiology Society Roadshow Online - Norwich
17 May 2021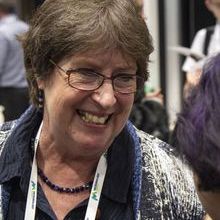 Don't miss out on a fantastic opportunity to join the Microbiology Society Roadshow Online, to be held on 25 May for microbiologists in Norwich.
The Roadshow will be hosted by Professor Lindsay J. Hall, Microbiome Group Leader at the Quadram Institute, and will provide an opportunity for attendees to hear our President provide insight into what her career in microbiology has entailed and the obstacles that lay on the path to becoming a microbiologist. You will also be able to join in a discussion with the President as well as network with peers in your local area.
The event will be hosted online via zoom on Tuesday 25 May from 14:00-15:30.
All roadshow events are free to anyone who would like to attend. Early registration is recommended as places are limited.

For more information about the programme visit the event page. To register for the event now please email [email protected]