Save the date – Get involved: Shadowing Scheme
08 December 2020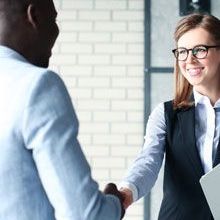 The Microbiology Society is pleased to announce the relaunch of our Council and Committees Shadowing Scheme in the new year with a special event chaired by our President, Judith Armitage.
Get involved: Shadowing Scheme is free of charge and will take place via Zoom on 12 January 2021 from 1:30pm to 2:30pm.
Now in its fourth year, our Council and Committees Shadowing Scheme gives members an exclusive opportunity to gain insight into the inner working of the Society. By experiencing at first hand the activities and decision-making processes of key governing groups of the organisation, members can add to their CV, gain a wealth of knowledge and behind-the-scenes information, and network with other microbiologists.
We would like to welcome anyone who is interested in becoming more involved in the Society's activities, now or in the future, to join us at this event to hear from Council and Committee members who have first-hand experience of taking part taken part in the Shadowing Scheme. It will be a unique opportunity to find out what it is like to take part in the scheme and decide whether it could be your next challenge.
We particularly welcome people who identify as from underrepresented groups to participate in the Shadowing Scheme, as it is an excellent, low investment way to determine if you are willing to commit to serve on Council or Committees. This includes those who consider themselves disabled, LGBTQ+ and those who are Black and/or from another underrepresented minority ethnic group. Find out more about representation at the Society.
The following members will be speaking on the day:
Chloe James - co-Chair of Impact and Influence Committee
Sharon Brookes - Member of Council, 2021-2023
Winnie Lee - ECM Forum Prokaryotic Division Representative
Learn more about what you can expect at the event and register to attend via the event page.
Further information will be announced in the build up to the meeting on our social media channels and you can follow us on Twitter @MicrobioSoc using the hashtag #MicrobioShadowingScheme.
---
Image: Tsyhun/Thinkstock..