Save the date: Vaccines as Tools to Combat Antimicrobial Resistance 2023
29 June 2022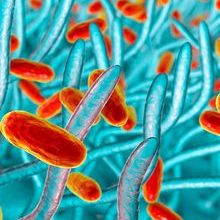 We are pleased to announce our first Focused Meeting of 2023, Vaccines as Tools to Combat Antimicrobial Resistance, in association with BactiVac, the Bacterial Vaccines Network. The meeting will take place on 27—28 February 2023 at Edgbaston Park Hotel and Conference Centre in Birmingham, UK.
BactiVac has a global network of more than 1,200 members involved in vaccine development from 78 countries giving delegates attending the Focused Meeting the opportunity to network with invited speakers and a wide range of experts during poster presentations, session breaks and a conference dinner.
This meeting will discuss the ways in which vaccines can slow the emergence of AMR by preventing infections and reducing the need for antibiotics. Currently, there are many human-specific and veterinary/zoonotic bacterial infections that do not have a vaccine, or extant vaccines are sub-optimal. However, as vaccine development is influenced by antigen content, delivery platform and host-immune status, it requires combined expertise across microbiology, chemistry and host immunology.
Key topics will include:
AMR – the problem in the context of human and veterinary health
The strengths and gaps in using vaccination to limit AMR
Host responses to different bacterial antigens and vaccines – key lessons learned
Enhancing the use of existing and novel platforms, technologies, adjuvants – the spectre of 'Pathogen X'
The targeting of bacterial pathogens to reduce AMR – addressing unmet needs
As well as the conference-associated grants provided by the Society, Travel Bursaries will be made available by BactiVac, details of which will be announced in the coming months.
For the latest event updates in the build up to the meeting follow us on our social media channels, including Twitter @MicrobioSoc using the hashtags #Vaccines4AMR and #BactiVacEvents.
---
Image: iStock/Dr Microbe.