Singer Instruments and The Carl Singer Foundation to provide free registration and membership to early career researchers attending British Yeast Group 2021
24 September 2021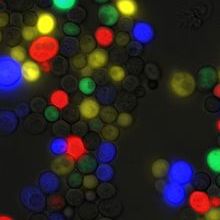 We are pleased to announce that Singer Instruments and the Carl Singer Foundation will be supporting the British Yeast Group (BYG) 2021 Focused Meeting by providing early career researchers with free registration to the event and Microbiology Society membership for 2022.
If you are a postgraduate student or postdoctoral researcher working in the field of yeast, please follow the instructions provided on our website to register for the event.
All eligible delegates who use the discount code and then attend BYG in December will be contacted following the event with details of how to join the Society free of charge for 2022.
British Yeast Group 2021: The future of yeast research will be taking place digitally from 7—9 December. It is an opportunity for yeast researchers in the UK and Ireland to meet virtually to present and discuss their latest research. Full details of the event, including the programme, are available to view via the event page.
Should you have any questions about the Focused Meeting, or claiming your free place, please contact [email protected].
Updates on the British Yeast Group 2021 meeting can also be found on Twitter using the hashtag #BYG21.
---
Image: Dr Elizabeth Bilsland.