The abstract deadline for Annual Conference Online 2021 is approaching
01 February 2021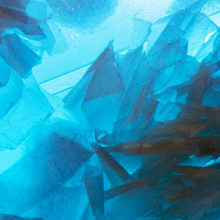 Abstract submission for Annual Conference Online 2021 closes on 15 February 2021. Notifications of acceptance will be sent throughout the week commencing 8 March 2021.
Learn more about the sessions open for abstract submission and submit your abstract on the Annual Conference Online 2021 event page.
Annual Conference regularly attracts over 1,600 attendees for the UK's largest annual gathering of microbiologists. The event is designed to cover the breadth of microbiology and its online oral abstracts and electronic posters are both key to delivering a comprehensive scientific programme.
Annual Conference Online 2021 has been designed as a digital version of the Society's flagship annual meeting whose symposia and activities are designed to achieve the same scientific and networking objectives.
The event will take place over five days and consists of symposia, workshops, forums, offered oral presentations, a Hot Topic Lecture and Prize Lectures from eminent microbiologists. It is being produced to offer ample opportunities for formal and informal online networking for both early career and established microbiologists.
The Society has produced a guide to give delegates some tips on how to write a great abstract. Anyone who is awarded an offered presentation can attend free-of-charge on the day they are speaking; all accepted abstracts will also be included in an edition of Access Microbiology.
Visit the website to learn more about the sessions open for abstract submission and submit your abstract today.
Follow us on Twitter @MicrobioSoc for the latest updates in relation to the event using hashtag #Microbio21.
---
Image: Nicola Stonehouse.