The Microbiology Society is pleased to announce the winners of the Microbiology best paper of the year in 2022
02 March 2023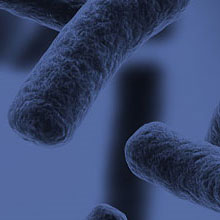 The Microbiology Society is pleased to announce the winners for the paper of the year 2022 for Microbiology, as voted for by the Senior Editors.
The three winners are:
Michelle Kammel et al. (2022) A single amino acid exchange converts FocA into a unidirectional efflux channel for formate
Aathmaja Anandhi Rangarajan et al. (2022) Ruminococcus bromii enables the growth of proximal Bacteroides thetaiotaomicron by releasing glucose during starch degradation
Microbiology, the Microbiology Society's founding and flagship journal, brings together communities of scientists from all microbiological disciplines and from around the world. Microbiology, is now fully Open Access (OA) – the first of our journals to move from a hybrid to a fully OA model. The journal reflects the diversity and importance of microbiology in addressing current global challenges, such as food security, environmental sustainability and health, by publishing fundamental and applied research across the breadth of the field. Microbiology publishes high-quality original research on bacteria, fungi, yeast, protists, archaea, algae, parasites, phages and other microscopic life forms.
Submit now to increase your impact, expand your reach, and support your community.