The Microbiology Society's response to the Future of UK aid inquiry
01 June 2021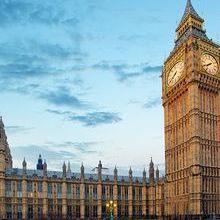 The Microbiology Society responded to a call for written evidence from the House of Commons International Development Committee about the impact of UK aid cuts.
For the first time since 2013, the UK will not meet the UN target of spending 0.7% of gross national income on Official Development Assistance (ODA). In addition to being extremely damaging to the research base, the spending reductions directly contradict the Government's ambition to become a "science superpower" and undermine the UK's assumption in 2021 of the G7 presidency and host of the COP 26 conference on climate change.
In our response, we highlight the far-reaching consequences of the decision to reduce the funds available for ODA and we keep calling on the Government to confirm its stated commitment to expand investment research and development (R&D) and enable the use of ODA to support R&D partnerships with developing countries. Case studies are included to illustrate the profound destruction caused by cutting funding to existing microbiology projects and partnerships.
Read the full response
---
Image: iStock/TomasSereda.