Antimicrobial Resistance (AMR)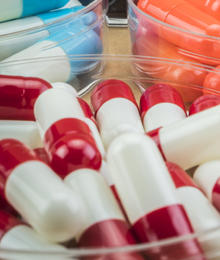 The threat of antimicrobial resistance (AMR) has been recognised globally – it is estimated that 10 million people per year will die due to antimicrobial resistance by 2050 if no urgent action is taken. Importantly, it has also been recognised that AMR compromises the achievement of the United Nations Sustainable Development Goals (SDGs).
Antimicrobial resistance affects human health (SDG 3) and sanitation (SDG 6); food security and agriculture (SDG 2); poverty (SDG 1) and economic growth (SDG 8), particularly in the poorest countries. Appropriate stewardship of antimicrobials is required to ensure their effectiveness (SDG 12). Moreover, AMR needs to be addressed through strong partnerships between multiple sectors and global collaboration (SDG 17).
---
In 2015, the World Health Assembly adopted a global action plan on AMR, and in 2016 the General Assembly of the United Nations passed a political declaration committing to tackle AMR. In accordance with this, the UN Secretary-General established the Interagency Coordination Group on Antimicrobial Resistance (IACG) to provide practical guidance on approaches needed to ensure sustained effective global action to address AMR. In the UK, the commitment to act has been detailed in the recently published five-year national action plan: Tackling antimicrobial resistance 2019-2024, and 20-year vision to contain and control AMR.
Image credits:
Sjarun011/iStock
Fahroni/iStock
Chinnapong/iStock
Sofiaworld/iStock
David Edwards