Micro-organisms and novel biochemistry are the future of the acrylic plastic production

The Microbiology Society is undertaking a project entitled A Sustainable Future as part of our 75th Anniversary, which aims to highlight the Sustainable Development Goals (SDGs) to our members and empower them to use their research to evidence and impact the goals. Earlier this year, we put a call out to our members to submit case studies in the following three areas: antimicrobial resistance, soil health and the circular economy.
This case study is written by Eilidh Terras, a PhD student at the Strathclyde Institute of Pharmacy and Biomedical Sciences (SIPBS), University of Strathclyde, UK. She is also a member of the Microbiology Society. It focuses on the circular economy; an alternative to a traditional linear economy (make, use, dispose), in which we keep resources in use for as long as possible, extract the maximum value from them while in use, then recover and regenerate products and materials at the end of each service life.
We are living in the age of plastic. The demand for high quality, durable and cheap materials, which are easy to manufacture, has seen the popularity of plastics soar in recent years. One group of plastics which have become increasingly popular over the last few decades are acrylic plastics. These are thermoplastics synthesised from methacrylate esters which exhibit high optical clarity, high tensile strength, excellent durability and can withstand UV light and weathering. These desirable properties have made acrylic plastics a popular alternative to glass, leading to a global demand for the efficient production of these materials.
The manufacturing processes for acrylic-based products are currently high energy intensive and utilise petrochemical feedstocks. The largest global producer of these materials is Lucite International, who's aim is to obtain carbon neutrality and convert renewable feedstocks into its products. In order to achieve this goal, they are exploring novel biochemical routes of manufacturing, using cell factories to generate methacrylate esters through fermentation.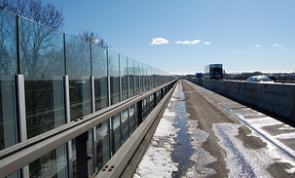 My PhD focuses on the generation of a tolerant micro-organism for methacrylate ester fermentation. The production micro-organism must be sufficiently tolerant of the final product in order to achieve high yields during the fermentation process. I am focusing on efflux systems of micro-organisms and how they can be exploited to generate these tolerant production strains. The input for the process will also shift from petrochemical feedstocks to renewable ones, creating a white biotechnology process.
The goal of Lucite International is to satisfy the global demand for methacrylate esters at no cost to the environment and, through this research, Lucite is directly addressing the United Nations' Sustainable Development Goals. Achieving carbon neutrality is no small feat, and Lucite have a team of microbiologists, chemists, biochemists, fermentation experts and engineers collaborating in order to design this novel bioprocess. This highlights the importance of academic and industrial collaboration, as these kinds of collaborations will be essential in the development of a fully circular economy.
About the author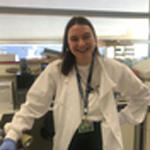 Eilidh Terras is a PhD student at the Strathclyde Institute of Pharmacy and Biomedical Sciences (SIPBS), University of Strathclyde, UK. She is also a member of the Microbiology Society. Find out more about the SIPBS here.