12 / 10 / 2021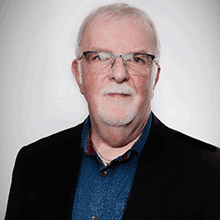 This is a regular column to introduce our members. In this issue, we're pleased to introduce Phillip Yates.
What is your job title?
The title itself is 'Clinical Biomarker Lead' but I am a specialist in Clinical Virology.
What qualifications did you need to pursue a career in your field?
As a Clinical Scientist, I have a PhD in virology – I would say you need at least a degree in biology or a related field to become qualified.
Have there been any discoveries in clinical microbiology that inspired you?
I was involved in the development of Relenza, generically known as Zanamivir, which is similar to Tamiflu, both of which are anti-influenza drugs. The project I am currently involved in is the Vir-GSK monoclonal antibody sotrovimab which is directed against the spike protein of SARS-CoV-2 and will be used for the treatment of COVID-19. I have found this work very inspiring because the drug will have a direct impact on people's lives. The development of this drug has been carried out under challenging conditions because just over a year ago we didn't even know the virus existed!
What are you working on at the moment?
Since March 2020, we have been working on the human monoclonal antibody that is directed against the spike protein of SARS-CoV-2. The first phase monoclonal antibody development required us to isolate the B-cells (a type of white blood cell that makes antibodies) from an infected individual. This would help us find out which monoclonal antibody was the best one for our purposes; directing high neutralisation activity against a conserved region of the spike protein. The antibody was isolated from a patient who was infected with the original 2004 SARS-CoV-1 and it was found that this antibody cross reacts with the new SARS-CoV-2.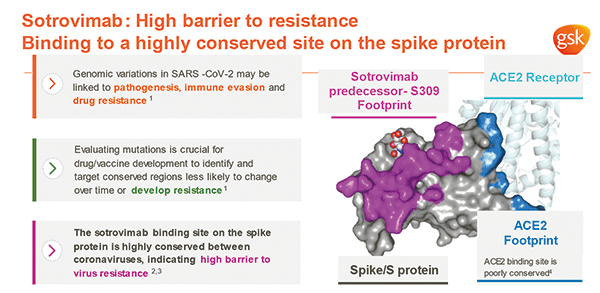 What skills are important to do your job?
Apart from the scientific knowledge, I need to keep up with the scientific literature, as it is constantly developing, particularly in a pandemic. Problem solving is also important, for example in clinical trials there is always something that does not work out smoothly so you would need to work out the problem and solve it. You need to work well with people within the team and be able to think on your feet.
Tell us about some of your professional challenges and how you managed to overcome them?
I think that the biggest professional challenge for the last year was that we collaborated with people we had never worked with before. Building a relationship with other professionals typically takes some time, so it was difficult getting used to the different working practices, but in the end, it worked out!
What do you like most/least about your work?
I like the science and I like dealing with people, as well as the idea of making a difference and getting the medicine that can save people's lives/make people feel better. The things I don't like: the bureaucracy and filling out forms!
Have there been any advances in clinical microbiology that you are looking forward to seeing?
I would like to see one of the drugs I am working on approved for treatment for people with COVID-19 – it would be great to see that to the end.
If you did not pursue a career in clinical microbiology research, what would you see yourself doing instead?
I think I would have done something creative with my hands like carpentry if I was any good at it! Or maybe a job involving diving.
If you would like to be featured in this section or know someone who may, contact our Membership team, at [email protected].
---
Image: Phillip Yates