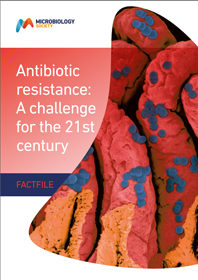 To view and print this document, you will need to download Adobe Acrobat Reader.
Antibiotic resistance: a challenge for the 21st century
01 January 2017 publication
A KS4 and post-16 resource (12 page booklet) The World Health Organization describes antibiotic resistance as "one of the three greatest threats to human health". This booklet explains what antibiotics are and the history of their discovery. It describes how they work and how resistance develops, with interesting case studies and looks at suggestions for alternatives and ways to slow the spread of resistance.