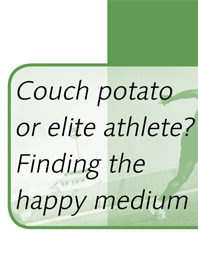 To view and print this document, you will need to download Adobe Acrobat Reader.
Couch potato or elite athlete? Finding the happy medium
01 January 2012 publication
Exercise can have both a positive and negative effect on immune function and can influence an individual's vulnerability to infection. This resource gives an overview of role of the immune system and how it is affected by training intensity.