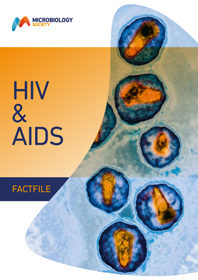 To view and print this document, you will need to download Adobe Acrobat Reader.
HIV & AIDS
01 January 2016 publication
A KS4 & post-16 resource (12 page booklet). The resource clarifies the difference between HIV and AIDS, describes the virus, how it replicates and how it causes the disease. The stages of the infection are charted and transmission of HIV is explained, together with sections covering tests, treatments and work on developing an effective vaccine.