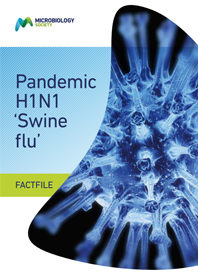 To view and print this document, you will need to download Adobe Acrobat Reader.
Pandemic H1N1 'Swine flu'
01 January 2016 publication
A KS4 & post-16 resource (8 page booklet) This booklet gives an overview of the swine flu story so far. In eight pages it covers the disease, the causal virus, how it is transmitted, who is affected and how the disease can be treated. International pandemic preparedness and the development of pandemic flu vaccines are also described.