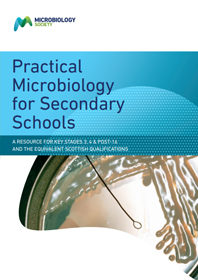 To view and print this document, you will need to download Adobe Acrobat Reader.
Practical Microbiology for Secondary Schools
01 January 2016 publication
Free. 21 safe practical investigations suitable for KS3 & 4/GCSE and equivalent Scottish qualifications. Many of the experiments also meet the needs of the AS/A2 specifications and can be adapted for project work.