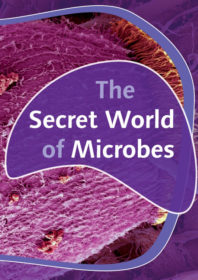 The Secret World of Microbes
01 October 2012 publication
The Secret World of Microbes has been specifically written for upper primary/lower secondary school students. It uses the conventional format of a non-fiction text book and contains accurate and up-to-date information written in a language that is understandable and appropriate for this age group. Photographs, diagrams and illustrations are included to support and extend the text.
The first copy of this pack is free to members (including school members).
Price for non-members: £10.
Please email [email protected] to request a copy.