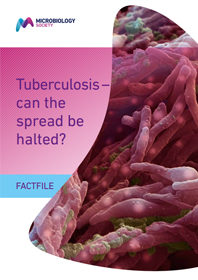 To view and print this document, you will need to download Adobe Acrobat Reader.
Tuberculosis – can the spread be halted?
01 January 2016 publication
A KS4 & post-16 resource (8 page booklet) With an increase in tuberculosis (TB) throughout the world during the 21st century, what are scientists doing to combat a disease that many believed was a problem of the past? The TB factfile describes the disease, its symptoms and incidence and checks out the state of current research into its cause, Mycobacterium tuberculosis.