Schoolzone: Biofuels school engagement
08 May 2012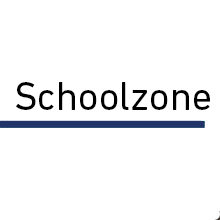 The Biotechnology and Biological Sciences Research Council (BBSRC) has recently launched a series of practical biofuel activities for school engagement and outreach. The collection is part of an online toolkit to enable researchers to engage with the public with the issues surrounding bioenergy and biofuel.
In October 2010, BBSRC held a workshop to hear from scientists, educationalists and public engagement professionals, and collate ideas for engaging and communicating with the public and young people about the research being conducted in the fields of bioenergy and biofuels. The workshop was attended by researchers involved in fields ranging from algae to perennial bioenergy crops alongside representatives from a number of science education organizations, including Science and Plants for Schools (SAPS), the Society for General Microbiology (SGM) and the National Centre for Biotechnology Education (NCBE). A huge number of ideas were suggested from smart phone apps to pub science props and, over the following months, a selection of key activities and resources were chosen for development into resources to enable dialogue and discussion, as well as to support the education of young people.
The aim of the resources was to provide some hands-on practical activities that scientists could confidently use in school or at science fairs. It was important that researchers could carry out activities that were safe and structured to effectively enhance the learning of young people while providing the opportunity to discuss the cutting edge research that is being undertaken. There have been concerns that practical science in schools is in decline and these hands-on investigations will hopefully help scientists to address this.
Over 30 researchers, including many members of the BBSRC Sustainable Bioenergy Centre and four BBSRC-funded institutes, contributed to the development of the resources and trialled activities at science fairs and schools. Events were held at regional and national Big Bang fairs, Edinburgh International Science Festival, in schools and at a host of smaller science fairs, attracting attention from the public, peers and celebrities, including Lord Sainsbury and Jon Tickle. As a result, over 20 activities were developed that span a wide range of bioenergy research, along with supporting materials that cater for a range of interactions and audiences.
From the start, it was important that the resources catered for both researchers and teachers. To try and achieve this aim, the content included the background science to biofuels, learning outcomes, useful facts and figures, images, and health and safety advice. It was important to provide both early-career researchers and senior scientists, many of whom are world experts in their specialist chosen field, with an overview of the breadth of the bioenergy field and a set of key phrases and terms that they could use confidently and appropriately to convey the key ideas and issues to young people. For teachers who want information on the cutting edge research to pass on to their pupils, the background information provides an introduction to the field and links to the work that is being carried out to tackle climate change and energy security.
The resources were designed to make it easier for researchers to apply pedagogical approaches to facilitate learning in their engagement activities and for teachers to deliver activities in the classroom by incorporating learning outcomes, curriculum links, supporting PowerPoints, literacy activities and a pupil-friendly glossary. Likewise, though scientists are often very familiar with health and safety procedures in the laboratory, the regulations and safe working practice in schools or at public science events can be somewhat unfamiliar and it was desirable that they could carry out activities that would be appropriate for the environment.
Some of the activities are based on existing investigations used in school that will be familiar to teachers. They build on the development and experience in delivery of practical activities by science education organizations, including SAPS, SGM, NCBE and capture outreach initiatives by researchers, such as Meet the Algae created by Professor Alison Smith's group. By linking the practicals to current biofuel research and adding new dimensions, they provide a rich context to inspire and enrich the experience and understanding of young people. The activities have been received extremely well and are now available online.
Tristain Bunn is the Inspiring Young Scientists Coordinator for the Biotechnology and Biological Sciences Research Council (BBSRC)