Helping members access and make the most of Society Conferences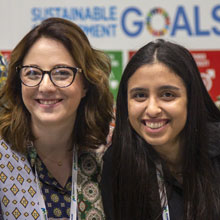 Members who would not otherwise have the opportunity to attend the Society's Annual Conference can apply for caring costs via our Society Conference Grant. Please see the grant's page for eligibility, application information, and further details.
At the Annual Conference, all attendees have access to free, first-come, first-served creche facilities run by trusted partners. We also provide rooms for nursing and prayer and have designated quiet networking spaces prioritised for those who require them throughout the venue. Find out more on the Annual Conference page.
We ask all members, attendees at our events and those participating in Society activities to abide by our Code of Conduct, to help ensure a safe environment for all.