Our data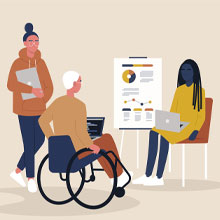 The Microbiology Society is committed to making everyone we work with feel more welcomed and included in all our activities. Each year, we invite members and delegates to share their thoughts and experiences regarding equality, diversity and inclusion via a survey to help us improve our plans to include our entire community in our initiatives. At present, the survey asks individuals to share information about themselves including career stage, ethnicity, gender, disabilities, long term illnesses or impairments and sexual orientation. While we have been collecting data on gender since 2013, we have collected data on other characteristics since 2018.
Representation of women over time
The graph below shows the representation of women over time in membership, Council, Divisions, Committees, Editorial boards and Annual Conference (AC) Speakers. Marker lines for 33% and 50% are provided for comparison.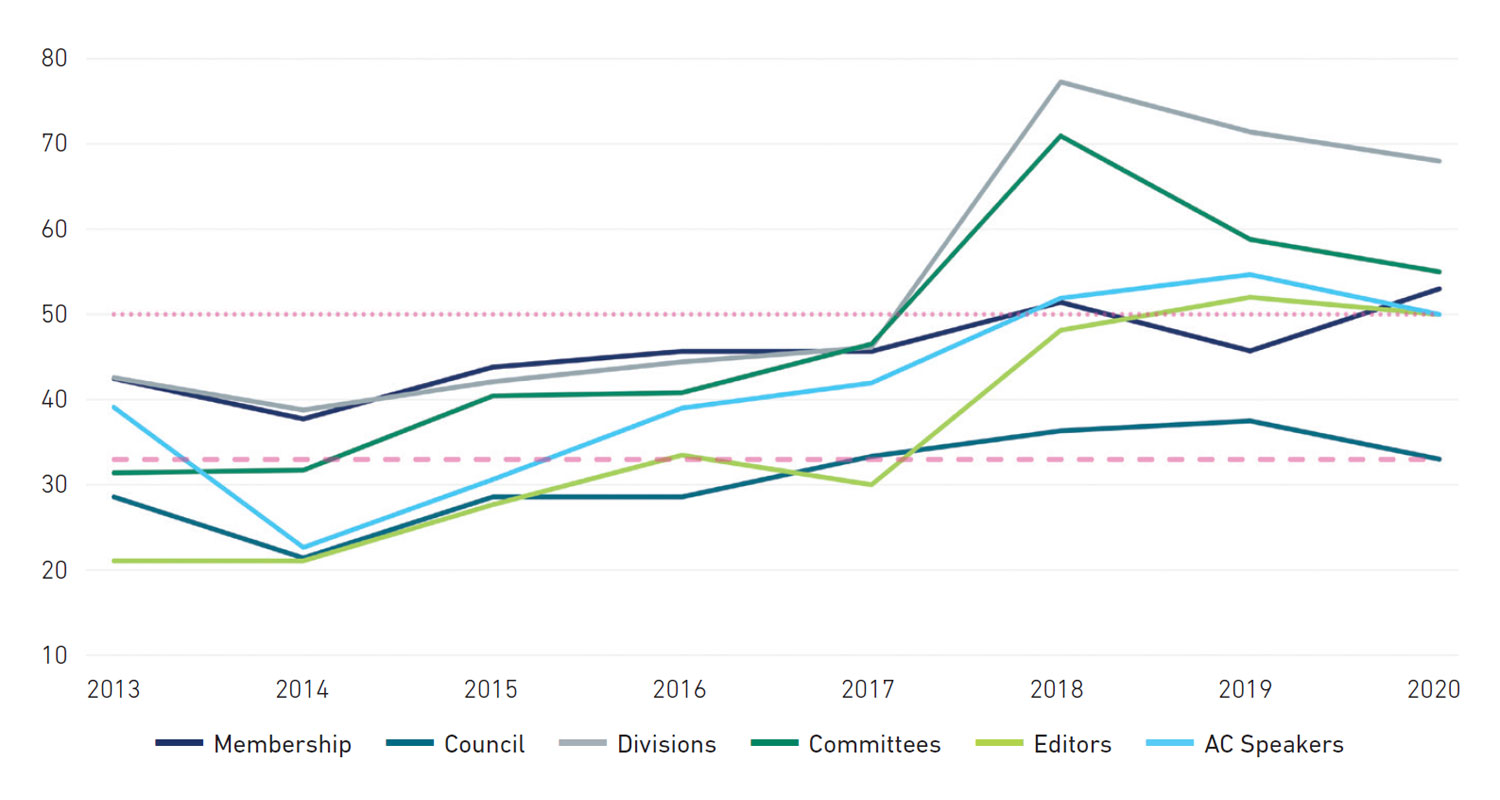 Membership data for 2020
Each year, we ask our members to tell us about themselves to help us better understand the makeup of the Society. This helps us make efforts to include our entire community in our initiatives, regardless of background. The 2021 survey is still open; if you are a member or have attended a virtual or physical meeting in 2021 please contact us if you have not received a link to complete the survey.
As our data show that 53% of our members are women, 45% are men, and 1% are non-binary, we expect that where activities are drawing from our community, those involved will show fair gender representation and inclusion. In order to inform you of the wider composition of the community, we have also provided data below which shows the proportion of the membership which identifies as from a minority ethnic group, and those who disclose a known disability or impairment.
At the end of December 2020, there were 6145 members of the Microbiology Society. Of a total of 810 respondents, 793 members and 17 non-members completed the survey; therefore, the member responses represent a 13% sample of the total membership.