Useful resources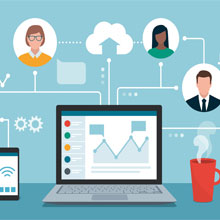 This page contains helpful resources for improving inclusion of your work, resources and spaces.
If you have a query, or would like to recommend a resource, or provide a suggestion for how we can improve the accessibility and usability of this page, please contact us [email protected]
Academy of Medical Research Charities Equity, Diversity and Inclusion Resource Hub
This hub of resources maintained by the Academy of Medical Research Charities (AMRC) signposts to many resources to help people looking to progress EDI and drive positive change.
Addressing parachute research and removing barriers for LMIC researchers in Microbial Genomics
Parachute or helicopter research is the practice of conducting primary research within a host country and subsequently publishing findings with inadequate recognition of local researchers, staff and/or the supporting infrastructure. This Editorial, published by the Microbiology Society journal Microbial Genomics, discusses how the journal aims to tackle parachute research and reduce the barriers for authors from low- and middle-income countries.
British Dyslexia Association Style Guidelines
We recommend considering the advice in the British Dyslexia Association Dyslexia Style Guide when producing any written content. The style guide provides principles that can help ensure that written material considers the difficulties experienced by some dyslexic people and allows for the use of text to speech to improve the ease of reading.
Equality, Diversity and Inclusion in Science and Health (EDIS)
EDIS is a network set up by The Francis Crick Institute, the Wellcome Trust and GlaxoSmithKline which works to develop a coalition with power to influence and drive evidence-based change. Their website includes a section of resources for those interested in diversity and inclusion.
Stonewall best practice, tool kits and resources
We recommend visiting the Stonewall best practice pages, which contain a wealth of resources, information and toolkits which can be filtered according to your needs for guidance on inclusion of LGBTQIA people.
Wellcome Trust Antiracist principles, guidance and toolkit
We recommend this toolkit, developed by Wellcome Trust, which provides guidance on how to be an antiracist organisation. While aimed at Wellcome Trust leadership, the principles and information in the document is useful to anyone who wants to be antiracist in a workplace.