Microbiology Outreach Prize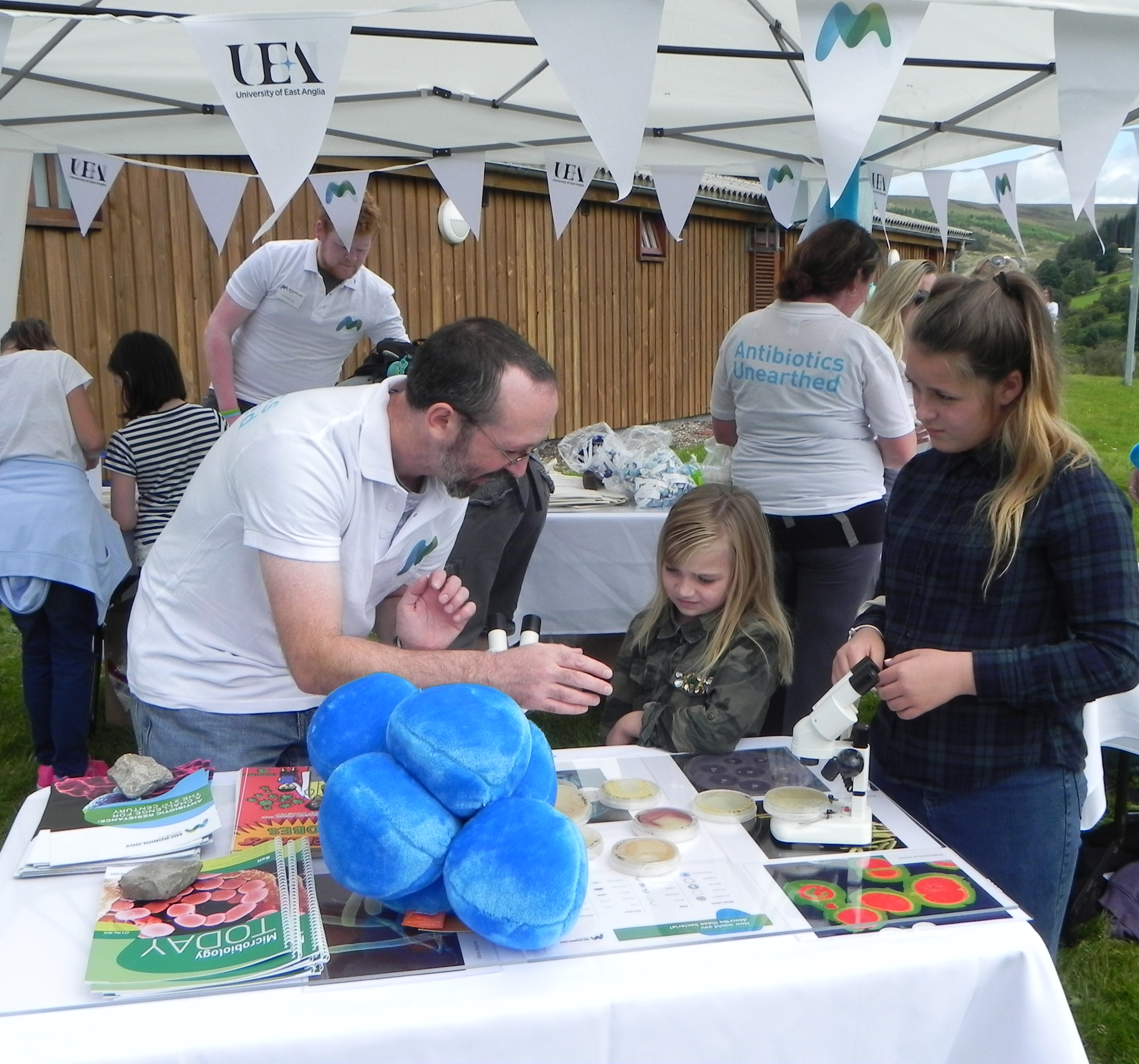 The Microbiology Outreach Prize is awarded by the Microbiology Society for an outstanding outreach initiative. Nominations of individuals or teams delivering the outreach initiative are invited and will be reviewed, alongside nominations for Prize Lectures, by an appointed Prize Award Panel chaired by the General Secretary.
The team or individual responsible for the winning initiative will receive £500 and will be invited to deliver a talk or demonstration of their activities at the Annual Society Showcase on 12 September 2019.
Please consult the full rules before nominating for the prize.
Nominations for the 2019 Prize are now closed.
Nominators will be notified of the outcome by the end of July and the successful nominees will be invited to present at the Society's Annual General Meeting on 12 September 2019.
Microbiology Outreach Prize Rules
Nominations are invited for outstanding microbiology outreach initiatives. Typically these might be a project, organized and delivered by an individual or a team that effectively communicates a microbiological issue to the general public.
Nominees may be at any stage of their career.
The outreach initiative can be aimed at audiences of any age but should not be those directly related to undergraduate recruitment – for example a university open day.
At least one example of the nominated outreach initiative should have been delivered in the two years preceding nomination.
Nominations must be made on the appropriate form
Criteria for consideration of nominations
Innovation, originality and quality of the project.
Sustained impact over time.
Evidence of evaluation of the initiative, in particular in any of the following areas;

How/if the target audience's appreciation of the value of microbiology has increased;
If the public's ability to assimilate information on microbiology and related issues in an informed and accurate manner has been enhanced;
If the target audience's appreciation of the value of studying biological sciences/microbiology at school level and beyond has increased;
If the target audience now thinks differently about the microbiological issue being presented.
Inspiration
Focus of activities may be:
Raising public awareness of microbiology and its impact on our lives.
Enthusing students (at primary and secondary school level) about microbiology.
Engaging an audience in discussion of the impact of microbiology on society.
Exploring the social and ethical aspects related to an aspect of microbiology research.
Please see below for a list of past winners.
Outreach Prize Winner 2019: Matt Hutchings
| | |
| --- | --- |
| 2019 | Matt Hutchings |
| 2018 | Senga Robertson-Albertyn |
| 2017 | No award made |
| 2016 | Laura Piddock |
| 2015 | Adam Roberts |
| 2014 | Joana Alves Moscoso |
| 2013 | James Redfern, Helen Brown (joint) |
| 2012 | Marieke Hoeve |
| 2011 | Nicola Stanley-Wall |
| 2010 | Gemma Walton |
| 2009 | Jo Heaton |