Harry Smith Vacation Studentships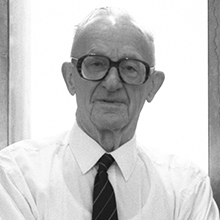 The Society offers a limited number of awards to enable undergraduates to work on microbiological research projects during the summer vacation. Applications must be made by the project supervisor on behalf of a named student.
The scheme provides an insight into the world of research for students and gives early- and mid-career scientists the opportunity to gain supervision experience.
Key details
Maximum award: £3048
Deadlines: 20 February
Eligible membership categories: Full and Full Concessionary Members
Minimum membership: two consecutive membership subscription payments required
These awards have been named for Professor Harry Smith (1921-2011), Society President 1975-1978, in honour of his well-known support of microbiologists and microbiology students at the start of their careers.
Enquiries about this scheme should be made by email to [email protected].
Download some guidance notes below:

Harry Smith Vacation Studentship Guidance 2023 

Please read all the information on this page carefully and ensure you have read and agreed to the grants terms and conditions before submitting and application.
Full or Full Concessionary Members of the Society working in a Higher Education Institution, research institute or Small- or Medium-sized Enterprise (SME - as defined by Companies House) in the UK or Republic of Ireland. Applicants will act as the project supervisor and should be PhD qualified or hold a senior research or academic position. A minimum membership period of one year (two consecutive subscription payments) applies.
Applications must be made on behalf of a named student. The student must be registered for their degree at an institution in the UK or Republic of Ireland. Students may be undertaking an undergraduate degree in any area of biosciences or medical, dental or veterinary science. Students should have completed a minimum of two years of study on the programme, but not have started their final year at the time they take up the studentship.
We recommend that principle investigators encourage early- or mid-career laboratory members (e.g. postdoctoral researchers, new lecturers and similar stage researchers in other sectors) to apply for studentships independently in order to gain vital supervision experience.
This scheme does not support members of iGEM teams to undertake their iGEM project.
---
Discover how being awarded a Harry Smith Vacation Studentship Grant has enabled these microbiologists with the opportunity to gain an insight into the world of research, providing early- and mid-career scientists the opportunity to gain supervision experience.
For students:
The studentships provide a stipend of £331 per week for a period of up to eight weeks (minimum six weeks). An additional sum of up to £400 for specific research costs may also be awarded.
For supervisors:
The studentship application process will give supervisors the opportunity to develop their grant writing skills. Successful supervisors will also be able to advance their project management, leadership and supervision skills as they mentor undergraduates during the summer project. Supervisors will gain experience in managing laboratory budgets and monitoring expenditure, and at the end of the studentship they will be able to develop their evaluation and reporting skills.
Applications should be made online via Mi Society. All required supplementary material should be provided at the point of application. Full expected costs of the project should be given in the appropriate part of the application.
Awards are made by competition. Applications are reviewed by at least two referees and funding decisions are made by an Award Panel comprised of members of the Sustainability Committee, and are based on the reports of the referees. Applications will be judged on the following criteria:
Scientific merit of the work and feasibility of the research as an undergraduate project
Educational value for the student
Suitability of the student candidate to undertake the proposed work
Download the scoring criteria below:

Harry Smith Vacation Studentship scoring criteria

We have provided an example application form to demonstrate the standard of answers and level of detail required for applications.

Harry Smith Vacation Studentship: Example application form
Applicants should expect to receive notification of the outcome of their application within two months of the closing date.
Applicants will be notified of an awarded grant via email. The grant award will also be displayed on the Mi Society account under 'Grant History'.
To claim a grant, successful applicants should log into Mi Society, and upload evidence of the claim (this can be receipts or invoices, and evidence of attendance) when completing the grant claim form.
Awarded funds will be paid to the institution's nominated account by bank transfer within one month of payment details being received by the Grants Office. Any errors in provided details may result in a delay in payment.