Transformative Agreement Signed between the Microbiology Society and The Joint University Librarians Advisory Committee (JULAC)
22 May 2023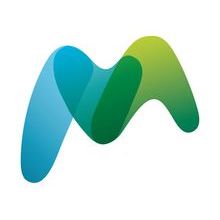 The Microbiology Society and the Joint University Librarians Advisory Committee (Hong Kong) are pleased to announce a transformative agreement starting in 2023. The Publish and Read model will allow affiliated researchers of six universities to publish an unlimited number of Open Access (OA) articles in hybrid and fully OA titles, as well as having full read access the Society's journals portfolio.
JULAC has taken a strong stance and mission to support Open Scholarship as a part of cost-saving for their institute. For more information about their Open Scholarship statement click here.
Flora Ng, JULAC Chair and CIO / University Librarian, The University of Hong Kong: "As stated in the JULAC's Position Statement on Open Scholarship, JULAC is committed to enabling Open Access (OA) to research publications. This agreement with the Microbiology Society is an example of the tangible support that libraries can provide to their institution's researchers in making their work OA."
Peter Cotgreave, Chief Executive of the Microbiology Society: "We are delighted to announce our collaboration with JULAC. We publish for the benefit of our community and our growing Publish and Read model directly aligns with JULAC's commitment to the development of a comprehensive, interconnected set of information resources and services benefiting student, staff, and faculty alike."
Our Publish and Read model continues to grow from strength to strength since its launch in 2020 – supporting organisations and researchers to participate in and benefit from OA publishing:
Unlimited OA publishing: any article published in Society journals where the corresponding author is from a Publish and Read institution will be OA by default.
Unlimited usage: any user associated with a Publish and Read institution can access the entire archive of Society content, back to 1947, for reading and for text and data mining.
Authors can check if their institution is eligible here.
Publish and Read will be across all the Society's six journals, including hybrid titles Microbiology, Journal of General Virology, Journal of Medical Microbiology, International Journal of Systematic and Evolutionary Microbiology, and fully OA titles Access Microbiology, Microbial Genomics.
Microbiology Society
The Microbiology Society is a membership charity for scientists interested in microbes, their effects and their practical uses. It has a worldwide membership based in universities, industry, hospitals, research institutes, schools, and other organisations.
Contact: Valida Delalic, Renewals and Retentions Manager, The Microbiology Society –[email protected]
JULAC
The Joint University Librarians Advisory Committee was established in 1967 by the Heads of Universities Committee. It is a forum to discuss, coordinate, and collaborate on library information resources and services among the libraries of the eight tertiary education institutions funded by the University Grants Committee of the Hong Kong SAR Government.
Contacts:
Ella Fu, The Chinese University of Hong Kong - [email protected]
Flora Lee, City University of Hong Kong - [email protected]
Kevin Lau, Hong Kong Baptist University - [email protected]
Janice Chia, The Hong Kong Polytechnic University - [email protected]
Kevin Ho, The Hong Kong University of Science and Technology - [email protected]
Kwan Yin Yee, The University of Hong Kong - [email protected]