IMI launches call for proposals with focus on flu vaccines
30 October 2013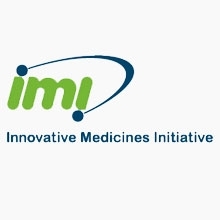 Call focuses on tests used to measure levels of protection offered by flu vaccines.
Brussels, 29 October 2013 – As the flu vaccination season gets underway, IMI is launching a new Call for proposals for a project that will develop tools to aid the development of new, more effective flu vaccines. The five-year project will have a budget of €12.2 million, half of which will come from the European Commission's Seventh Framework Programme (FP7), and half of which will come from in kind contributions by the large pharmaceutical companies taking part in the project.
Every year, pharmaceutical companies develop vaccines designed specifically to combat the strains of flu that are most likely to be circulating in the population the following winter. Vaccines are also developed in response to emerging pandemics. A challenge in flu vaccine development is assessing the level of protection offered by a new vaccine. Currently, researchers measure things like the levels of certain antibodies in the blood. However, these tests are not standardised and there are questions as to how well these tests actually reflect the extent to which a vaccine offers a protection against infection, and there are ongoing discussions as to which test most suitable for different situations.
The long-term goal of the topic is to improve and standardise the existing immunological tests and develop new ones to improve the evaluation of flu vaccines.
Michel Goldman, IMI Executive Director commented: 'Vaccine development and evaluation involves diverse stakeholders, including vaccine manufacturers, academic laboratories, and public health authorities. By bringing these groups together, the project will be well placed to improve further the development of flu vaccines, which are a key tool for public health and protect millions of vulnerable people from the misery of flu and its complications every year.'
Deadline for submitting Expressions of Interest in response to this Call: 28 January 2014.
For more information on the 10th Call for proposals, including details of how to apply, visit the IMI website.