Microbiology launches rapid-review track
06 July 2021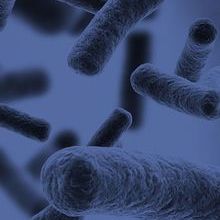 Microbiology, the Microbiology Society's founding and flagship journal, is pleased to launch a Rapid-Review track, providing a more streamlined submission process for authors of manuscripts previously rejected from selective journals.
Journals rely on the efforts of reviewers to ensure that they continue to publish high-quality articles. Peer reviewers play a key role in the publishing process by donating their time and expertise, and with the increasing amount of research being submitted to journals, academics receive more and more requests to review. Through this track, authors will be able to send a manuscript previously rejected from selective journals, and the reviewer reports, to a Senior Editor for consideration for rapid review. This thereby streamlines the peer review process and alleviates some reviewer fatigue.
'As an author, it is hugely disappointing to have your high-quality manuscript rejected after review for non-scientific reasons. We introduced the Microbiology Rapid-Review Track to offer a quick decision on such manuscripts without resorting to additional rounds of external peer review. We strongly encourage authors to consider submitting to our Rapid-Review Track next time they face this frustrating situation.' – Gavin Thomas, Editor-in-Chief
'Peer-reviewing manuscripts is time-consuming, and reviewing requests are becoming ever more frequent. There have been times when I have been asked to review the same manuscript two or three times for different journals. For the Rapid-Review Track, our Senior Editor team considers prior peer reviewer comments and aim to make decisions within 10 working days. This clearly benefits authors while also reducing the burden on peer reviewers.' – Tracy Palmer, Deputy Editor-in-Chief
If you have a manuscript that you would like to be considered for the Rapid-Review Track, please contact the most appropriate Senior Editor by e-mail with a copy of your original manuscript along with the unedited, anonymised peer reviews and decision letter, and a rebuttal explaining how you would address the reviewers' comments. More information about this route can be found on the journal's webpage.
The Microbiology Society is a not-for-profit publisher and we support and invest in the microbiology community. All journals income is invested back into the Society through providing grants, facilitating policy activities, funding conferences and other activities.