Peter Wildy Prize Winners
2023
Professor Iruka N Okeke
University of Ibadan, Nigeria
Expanding access to microbiology and genomic research increases creativity
"It was a big surprise; I knew I had been nominated the year before, but I just really was not expecting it. I had looked at previous winners of the prize and I was so awed by the work they had done that I really didn't expect to win such a prestigious prize."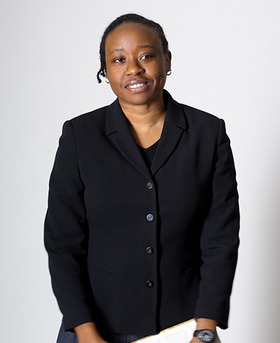 2022
Dr Diane Ashiru-Oredope
UK Health Security Agency, UK
Tackling antimicrobial resistance: moving from raising awareness to professional engagement and public action
"I cried. I actually cried! I cried ugly, sobbing tears of joy. The news came just before World Antimicrobial Awareness Week and the annual publication of our national surveillance report on antimicrobial resistance and utilisation (ESPAUR), both of which I lead for England. I had been extremely busy, I was exhausted. We all have our moments of "Is this all worth it?" and "Am I making a difference?", so to have the news come through via email in the middle of some really challenging work really overwhelmed me. I was extremely happy. Although in that moment when the news arrived, I couldn't figure out how the award came about. I suspected that the nomination would have come from someone outside my organisation, who wasn't a pharmacist, and that made it even more special. I was truly honoured and finding out was very emotional for me."
2021
Dr Elisabeth Bik
Harbers Bik LLC, CA, USA
Hashtag microbiome: how to be an effective 21st century science communicator
"What a delightful honour to receive this year's Peter Wildy Prize. Six years ago, I began circulating a little daily email to members of the Stanford lab I then worked in. So much microbiology research gets published every day that I figured I could help bring it all together for everyone. Things took off rather quickly. The Microbiome Digest Twitter account now has almost 80,000 followers, and its daily digests are put together by a team of 40 amazing volunteers. My sincere thanks to the Microbiology Society for this awesome award, recognizing the power of social media in science communication. I'm delighted to accept it on behalf of myself, our epic volunteers, and of course our loyal army of Twitter followers."
Image credit: MichelNCo, San Jose, CA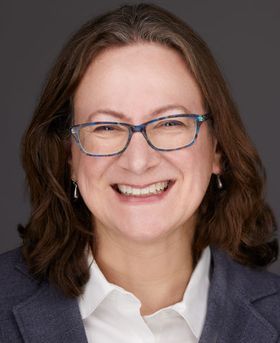 2020
Professor Graham Hatfull
University of Pittsburgh, USA
"I am so delighted to receive the Peter Wildy Prize. It is a wonderful recognition of innovations in science education. Early-career undergraduates not only can but should engage in authentic research, advancing a key research area, enhancing student persistence in science, and promoting an inclusive scientific community. Much thanks to all of my colleagues who have successfully advanced these efforts."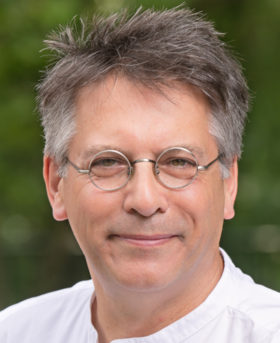 2019
Professor Laura Bowater
University of East Anglia, UK
Microbes, medicines and me
"When you are a scientist and you receive an award like this it is important to recognize that it is not just you that has managed to get you to where you are, it's other people."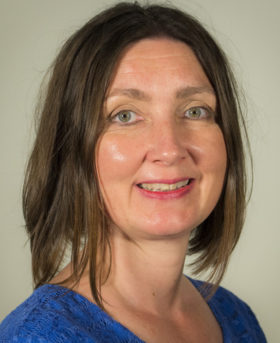 2018
Dr Tansy Hammarton
University of Glasgow, UK
Explorations in microbiology: inspiring the next generation
"I'm absolutely delighted and I feel very honoured that my work has been recognized and awarded in this way, especially considering that I have had so much fun doing it over the years."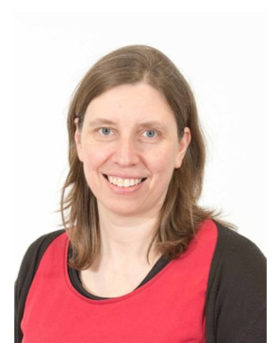 2016
Professor Wendy Barclay
Imperial College London, UK
Influenza – a world of discoveries, outbreaks and controversy
"I'm completely flattered; there are lots of people who do wonderful science communication. I'm lucky enough to have been picked, but there are so many others so I'm delighted."
Image credit: Science Photo Library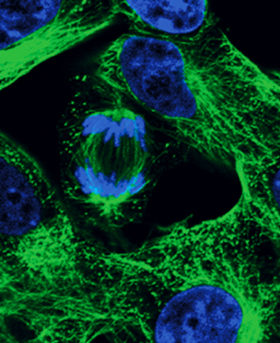 2015
Dr Simon Park
University of Surrey, UK
Exploring The Invisible: adventures in art and microbiology
"As a scientist dabbling in art, I've always felt slightly uncomfortable, as I'm bridging two disciplines. The award recognises that what I'm doing is making a difference and for that I am delighted."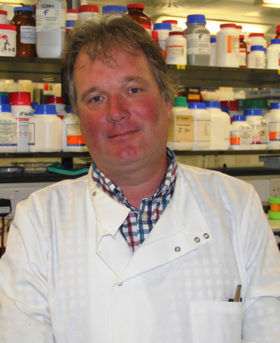 2014
Professor Stephen Curry
Imperial College London, UK
Science communication: a communicable disease?
"I see it as a duty for scientifically literate citizens. As a publicly funded researcher, it's important to show what we do with the money and give a good account of ourselves. I think it also opens science up to question from a different audience – the public is a lot more literate than many researchers would assume and a lot more interested too. For instance, I remember being very struck when I was doing the I'm a Scientist, Get Me Out of Here! competition by the interest of the students and their enormous optimism for what science can do for the world."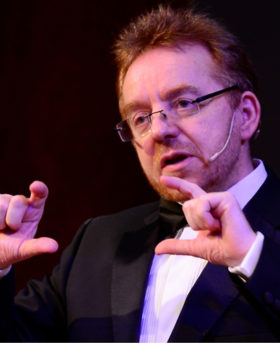 2013
Professor David Bhella
University of Glasgow, UK
Beautiful and a little bit scary... viruses and science communication
"Thank you for this wonderful honour and opportunity to talk about the outreach programme that I have developed in Glasgow over the last decade."
Image credit: David Bhella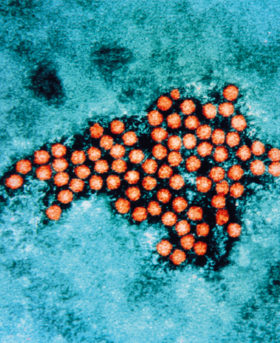 2012
Professor Vincent Racaniello
Columbia University, USA
Educating the World about Microbes
Image credit: Vincent Racaniello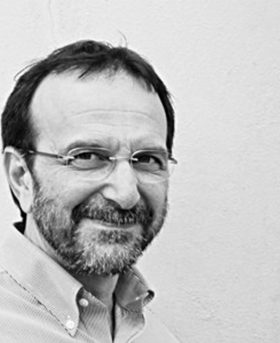 2011
Professor Anthony Hilton
Aston University, UK
…But is it as Dirty as a Toilet Seat?
Image credit: Science Photo Library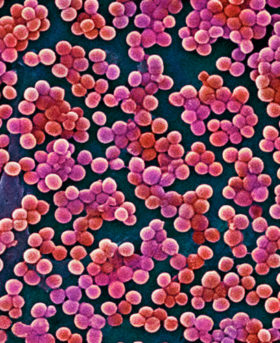 2010
Dr Sue Assinder
London School of Tropical Medicine, UK
How the Mushroom Got its Spots and Other Stories
Image credit: iStock/Maksim Tkachenko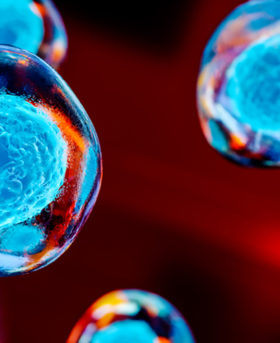 2008
Dr Chris Smith
University of Cambridge, UK
Stripping Down Science: The Naked Scientists
Image credit: iStock/wir0man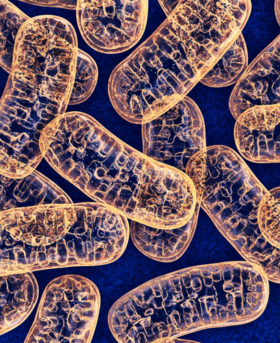 2007
Dr Simon Cutting
Royal Holloway University of London, UK
Ten Years in Vietnam
Image credit: Science Photo Library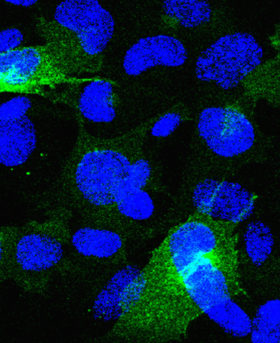 2006
Professor Liz Sockett FRS
University of Nottingham, UK
Not Just Germs - Bringing Bacteria to Life
Image credit: Liz Sockett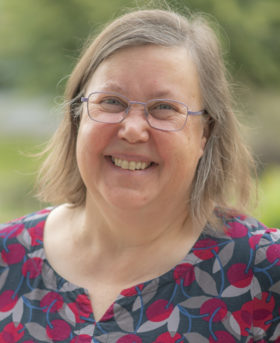 2005
Professor Jo Verran
Manchester Metropolitan University, UK
Yes, but is it Microbiology? (Using Links Between Microbiology and Art in Undergraduate Programmes)
Image credit: Jo Verran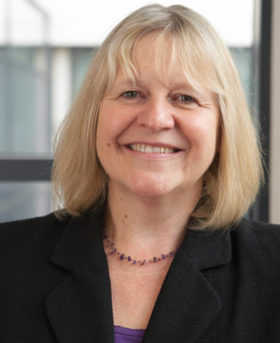 2004
Professor Nick Thomson
London School of Hygiene & Tropical Medicine, UK
Taking an Educated Guess: the ART of Whole Genome Analysis
Image credit: iStock/Dr_Microbe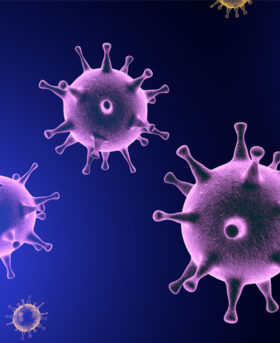 2003
Professor Richard Killington
University of Leeds, UK
Walking with the Viruses
Image credit: Science Photo Library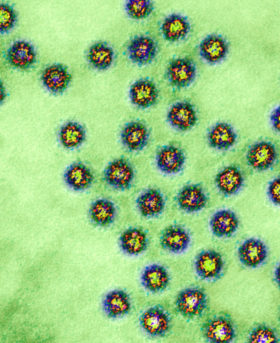 2002
Dr John Grainger
Department for Environment, Food and Rural Affairs, UK
Heeding the Unseen: a Necessary Life Skill
Image credit: Science Photo Library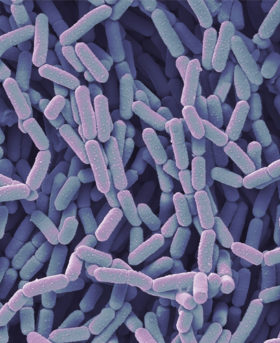 2001
Dr Alan Cann
University of Leicester, UK
Microbiology and the Web: a Nerd's Eye View
Image credit: Science Photo Library