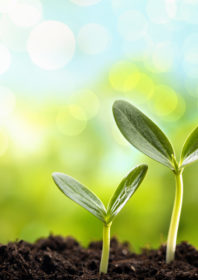 To view and print this document, you will need to download Adobe Acrobat Reader.
Soil Health explainer
06 May 2020 publication
The quality of soil and its suitability for growing crops has been important since humans developed agriculture. Back in 1888, Rhizobium spp. were found living in the roots of leguminous plants; first suggesting the importance of soil microbes. It is now known that soil microbiomes are diverse communities with complex interactions, made up of a vast array of bacteria, fungi, archaea, protists and viruses, which are crucial for carbon and nutrient cycling, plant health and even soil structure.
Food production depends on croplands and water supply, which are under strain as human populations increase. Microbiology plays a key role in securing a future in which healthy and sustainable soils can effectively support agriculture and food security, while preserving our limited land resources.
---
Image credit: iStock/sofiaworld