Careers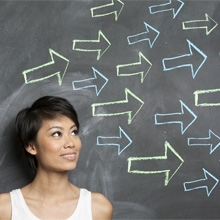 Supporting interest in studying or working in the field of microbiology
Microbiology is the study of micro-organisms, or microbes. Microbes matter because they affect every aspect of our lives. By understanding microbes, we can solve many problems from those affecting our health to the environment, climate change and food and agriculture.
For this reason microbiologists work in many different job sectors, in a variety of different roles. Because microbes have such an impact, they are a major source of interest and employment to thousands of people.
In this section you will find information on training and opportunities for microbiologists at all stages of their careers and job profiles on careers in research and non-research fields. There are also resources and links to external sites to help guide you towards your career goals.
If you want to enhance your CV, the Society has a range of grants to help undergraduate, postgraduate and postdoctoral members with their professional development. This includes grants to support attendance at conferences, studentships for vacation projects and funding to conduct research visits, not to mention support if you'd like to run an event or plan your own outreach or education project.
---
Microbiology Society on social media