Career development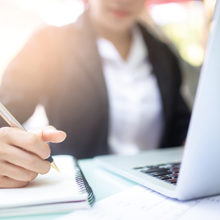 When thinking about the next steps in establishing your career in microbiology, remember to consider development opportunities that will help you to advance your career. Opportunities for development in your career can be clear-cut: for example obtaining funding, attending further training courses or gaining further qualifications. They can also be less obvious activities, outside of your day-to-day job, that can help you to gain experience as you develop your career. Many of those opportunities can be easily accessed through your Society membership, and we can also provide support for you so that you can confidently undertake career development activities.
Enhance your professional skills and your scientific knowledge with our resources designed to support you in your career development.

A series of educational microbiology resources that can be used to support education and outreach activities.

Includes teaching in higher education resources offered by members, presentations from our Teaching microbiology in higher education symposia and information about our Microbiology Educators' Network.  
Image: iStock/ibrave