Food Security and Safety 2011
01 Nov - House of Lords, London
The Society for General Microbiology launched the Food Security and Safety Position Statement at the House of Lords. The aim was to encourage interaction between politicians, policy-makers and scientists.
Overview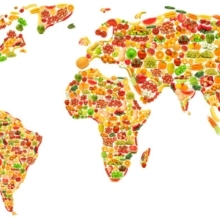 Overview
Distinguished participants from the House of Lords included Lord Browne of Ladyton, Lord Clinton Davis, Lord Haskel, Lord Haskins, Baroness Howe of Idlicote, Baroness Howells of St Davids, Lord Inglewood, Lord Jenkin of Roding, Baroness Masham of Ilton, Lord Pendry, Lord Quirk, Baroness Randerson, the Earl of Selborne, Lord Selkirk of Douglas, Baroness Sharp of Guildford, Viscount Simon, Lord Stone of Blackheath and Lord Turnberg.
MPs Mr Jim Dobbin (a microbiologist), Mr Graham Evans and Mr Huw Irranca-Davis (Shadow Minister for Food and Farming) were welcomed from the House of Commons.
Lord Soulsby of Swaffham Prior was Sponsoring Peer.
The position statement can be found here.