Microbiology Educators' Network
25 Jan
Overview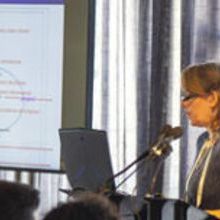 Overview
The Microbiology Educators' Network is a series of online lunchtime meetings for members involved in teaching microbiology in higher education. Delegates will hear panel discussions on various teaching-related topics offered by members and be able to discuss them with like-minded people.
With these meetings, we intend to create a forum for discussion and to share current issues and teaching practices, as well as a networking platform to expand your professional contacts.
All attendees are encouraged to communicate with each other and panelists throughout the meetings.
Programme
Programme
During this webinar, you will hear about how others have managed the demands of teaching and getting the most out of students in the current circumstance whilst minimising burnout.