Get Involved: our policy and engagement work
19 Jul - Virtual, online
Overview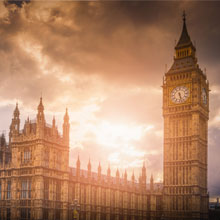 Overview
We are pleased to announce we are continuing our Get involved series!
Please join us for another opportunity to learn from other members about how to get more involved in Microbiology Society activities.
'Get Involved: our policy and engagement work' will take place virtually on 19 July 2022 at 13:00 (BST – UK time)
We would like to welcome anyone who is interested in finding out how the Society raises the profile of microbiology and our members through our policy and engagement activities, and how members can get more involved in policy consultations, events and projects.
The Get involved series focuses on exploring opportunities available exclusively for members to get more involved with Society activities, by hearing from other members what their experience has been and how this has aided their professional development. If you want to know more about any of our activities, please get in touch and we can incorporate your request in our process.
Programme
Programme
13:00–13:20 BST

Welcome and introduction: Policy and engagement work at the Society

Eva Scholtus, Head of Policy and Engagement, Microbiology Society, UK

13:20–13:40 BST

Panel discussion: Getting involved with our activities as a member

Dr Tadhg O' Croinin, Lecturer and Head of Microbiology, University College Dublin School of Biomolecular and Biomedical Science, Ireland (previous Council and Irish Division Member)

Eleanor Furness, Associate Lecturer, Aberystwyth University, UK

13:40–14:00 BST

Q&A

14:00 BST

Close