Research Visit Grant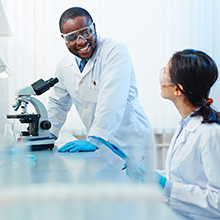 The Society offers grants of up to £3,000 to support members who are planning a short (one- to three-month) research visit to another laboratory. This scheme supports innovative projects within established collaborations and the development of new collaborative initiatives.
Key details
Maximum award: £3000
Deadlines: 10 April 2023 and 1 October 2023
Eligible membership categories: Full, Full Concessionary and Postgraduate Student Members
Minimum membership: One year membership and two consecutive membership subscription payments required
Enquiries about this scheme should be made by email to [email protected].
Please read all information on this page carefully and ensure you have read and agreed to the grants terms and conditions before submitting an application.
Current paid-up Full, Full Concessionary or Postgraduate Student members who have held membership for a minimum period of one year (two consecutive membership subscription payments) and who have not received a grant from this scheme in the previous calendar year.
Applications will be considered from members from these categories who are registered for a PhD or are PhD qualified and employed in a postdoctoral research position in a university, hospital or research institute worldwide. Full or Full Concessionary Members who are within five years of appointment to their first post as a lecturer in UK and Republic of Ireland are also eligible to apply.
---
Our Research Visit Grant supports innovative projects within established collaborations and the development of new collaborative initiatives. Find out more about how the grant has been used to support our members.
Awards of up to £3,000 are available for making research visits of up to three month's duration (minimum length four weeks) to carry out a defined piece of work. Support is available for eligible UK and Republic of Ireland members to visit any other laboratory worldwide; please note this should not be within the same institution in which you study or work. Eligible individuals outside of the UK and Republic of Ireland may apply for support to undertake a visit to a research laboratory in the UK or Republic of Ireland.
Funds may be used to contribute to travel, accommodation and subsistence costs in making the visit, or towards the costs of project consumables.
There are two rounds of application per year. Closing dates are 10 April 2023 and 1 October 2023.
Applications should be made online via Mi Society. All required supplementary material should be provided at the point of application. Full expected costs of attendance should be given in the appropriate part of the application.
Awards are made by competition. Applications are reviewed by at least two referees and funding decisions are made by an Award Panel comprised of members of the Sustainability Committee, and are based on the reports of the referees.
Applications are reviewed against the following criteria:
The project is of relevance to microbiology
There is clear scientific merit in the project, underpinned by good scientific reasoning
The project has clear scientific objectives that are realistically achievable in the proposed time frame
The experimental approach is clearly described and technically feasible
The host laboratory has the required expertise/equipment to support the successful completion of the project
There is clear benefit to both the home and host laboratories
There is clear benefit to the applicant
Full and reasonable costings are given
We have provided an example application form to demonstrate the standard of answers and level of detail required for applications.

Research Visit Grant: Example application form
Applicants should expect to receive notification of the outcome of their application within two months of the closing date. It is therefore expected that applications for the April and October rounds will be for activities taking place after 1 June and 1 December, respectively.
Applicants will be notified of an awarded grant via email. The grant award will also be displayed on your Mi Society account under 'Grant History'.
To claim a grant, successful applicants should log into Mi Society, and upload evidence of the claim (this can be receipts or invoices, and evidence of attendance) when completing the grant claim form.
Awarded funds will be paid to the applicant's nominated account by bank transfer within one month of an award claim being made.
James Provan, PhD student at the University of Glasgow was awarded a Research Visit Grant by the Microbiology Society. He used this grant to visit the lab of Dr Alice Pyne, expert in atomic force microscopy at University College London. Here, James describes his research and the findings he collected during his research visit to Dr Pyne's lab.

In this podcast we spoke with Dr Mayri Alessandra Diaz De Rienzo, Ale for short, who is a Lecturer in Biotechnology at Liverpool John Moores University, UK. Ale is currently in Quebec, Canada, visiting the lab of Professor Eric Déziel on a Microbiology Society Research Visit Grant.