Unlocking Potential Grant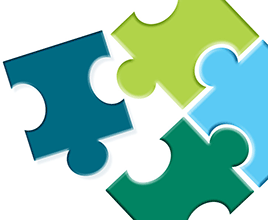 Thanks to the Unlocking Potential Fund, the Unlocking Potential Grant is available to early and mid-career members who may require an extra level of support to help them deal with circumstances that threaten to hold them back from achieving what they could. Each grant will be of the value of up to £5000 per person, as part of a bespoke package or 'toolkit' for career development.
We have partnered with industry-leading organisations and providers to deliver the modules of the toolkit. These partners include the UK Chapter of the International Coaching Federation, EMBO Solutions, which provide world-class laboratory leadership training, and Sarah Blackford, a leading biosciences careers consultant.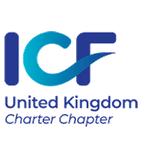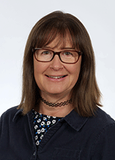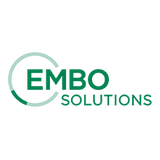 Key details
Maximum award: the equivalent of £5000
Deadline: 6 June 2022 – closed
Eligible membership categories: Postgraduate, Full Concessionary and Full Members who are early or mid-career, working in any sector, or on a career break.
Minimum membership: no minimum membership period required.
Please read all the information on this page carefully and ensure you have read and agreed to the grant's terms and conditions before submitting an application
Eligibility
What is covered by the grant?
Application process
Award criteria
Administration of awards
Postgraduate, Full Concessionary and Full Members who are early or mid-career, working in any sector, or on a career break with a strong case for support within the remit of the grant.
As a guide, we consider you an early career microbiologist if you're an undergraduate or postgraduate student, or within five years of appointment to your first position after your highest degree is earned. You would be considered mid-career if you are more than five years post-PhD but not yet in a leadership position. If you are unsure if you are eligible to apply, please contact [email protected].
As the Unlocking Potential Grant will be bespoke to each individual recipient, the support package offered will be tailored to the individual applicant based on their needs. Often, individuals get stuck when faced with an unfamiliar problem or challenge. Recipients will be able to select elements of their support package which will include access to trained professionals, mentors and coaches, who will work to identify a way forward and provide support. Each recipient will be able to choose up to two elements from five options: career coaching, a mentoring programme, life coaching, a leadership course or a bespoke support option identified via the application that does not fit with the previous options. All Unlocking Potential Grant recipients will also join a virtual group to meet each other and form a peer support network.
Applications should be made via the form available on this page and submitted to [email protected]. All required supplementary material should be provided at the point of application. Applicants will then be shortlisted for an interview, which will take place virtually before the end of July. Applicants will be made aware of the composition of the Panel when invited to interview. The interview will explore the support needs of each applicant to determine if the Unlocking Potential Grant will help their career progression.
Application forms will be reviewed against the following criteria:
The applicant's work and career aspirations are relevant to the discipline of microbiology.
The applicant demonstrates that they are actively invested in their own career development.
The applicant demonstrates that they are proactive when faced with career challenges.
The applicant has clearly outlined other sources of funding they have secured and how they will be used in addition to the Unlocking Potential Grant.
Applicants should expect to receive notification of the outcome of their application within two months of the closing date.
Applicants will be notified of an awarded grant via email. Awardees will be introduced to a support network comprised of other awardees and a post-award onboarding interview will be scheduled to determine the initial shape of the bespoke support package.
As the award is comprised of bespoke modules facilitated through the Society, most funds will not be transferred to the recipient. The exception to this will be if a specific technique training course or research visit is identified as essential to the career progression of the awardee. In those cases, to claim a grant, successful applicants should contact the grants office, agree on the module and upload evidence of the claim (this can be receipts or invoices, and evidence of attendance) when completing the grant claim form.
Awarded funds will be paid to the nominated account by bank transfer within one month of payment details being received by the Grants Office. Any errors in provided details may result in a delay in payment.
Terms and conditions
The Unlocking Potential Grant is set up to support the career development of early and mid-career Microbiology Society members. The bespoke nature of the grant means that the modules selected by individual awardees and the plan for career development support are determined by the application form and discussion during the onboarding interview. The support needs of each awardee may change over time. The Unlocking Potential Grant is intended to support awardees to gain greater clarity, confidence and empowerment to achieve their career goals which may include identifying a new career direction.