Society-Supported Conference Grants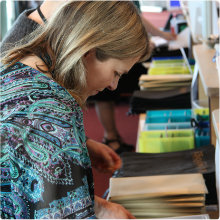 Awards of up to £2,000 are available to members who wish to organise a conference in any field of microbiology, either independently or in partnership with another Society.
Download the application form below:

Society-Supported Conference Grant Application Form

Please read all information on this page carefully before submitting an application:
Grants are available to current members of the Society who have made a minimum of two consecutive membership subscription payments.
Funds may be used towards funding the costs of invited speakers' travel and accommodation.
In order to apply, please submit the completed application form to conferences@microbiologysociety.org in advance of the conference or meeting. Please read the terms and conditions, which can be downloaded below, carefully before submitting your application:

Society-Supported Conference Grant Terms and Conditions

There are two rounds of applications per year.
Grant applications are welcome for meetings in 2020.
Upcoming deadlines:
2019
Awards for 2019 meetings have now all been allocated.
2020
Round 1: 10 June 2019 (notification date: 5 August 2019)
Round 2: 16 December 2019 (notification date: 10 February 2020)
Applicants are advised to submit their application at least six months prior to the conference date. Events held within one month after the notification date are more likely to be rejected.
Applications are reviewed by the members of the Scientific Conferences Committee (SCC).
Applicants should expect to receive notification of the outcome of their application within two months of the closing date.
If a grant is awarded, the organisers will be required to:
acknowledge the financial support of the Society in all subsequent publicity, conference programmes and in any resulting publications
include printed materials, supplied by the Society, such as information on Society publications or upcoming conferences in the delegates' packs or to display them for the whole duration of the conference
display the Society's logo on the conference website in line with the Society branding guidelines
clearly badge speakers funded by the Society as such, within but not limited to the following: programme book, abstract book, website and opening slide of a funded speaker's presentation
display the Society's slide on rotating holding screens
submit the evaluation form, together with expenses claim form, within one month after the meeting
Enquiries about this scheme should be made by email to conferences@microbiologysociety.org.