A new, 20-minute assay for COVID-19 diagnosis
13 August 2020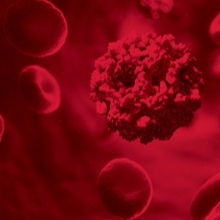 Researchers have developed a new test that can diagnose COVID-19 in just 20 minutes.
The findings, published in the Journal of Medical Microbiology, show the rapid molecular test called N1-STOP-LAMP, is 100% accurate in diagnosing samples containing SARS-CoV-2 at high loads.
The test is highly accurate and easy to use, making it a prime candidate for use in settings with limited testing capabilities. The method involves using a small portable machine, which can reliably detect SARS-CoV-2 from just one nasal swab. "In the race to control the COVID-19 pandemic, access to rapid, precision diagnostics is key. We have developed an alternative COVID-19 molecular test that can be readily deployed in settings where access to standard laboratory testing is limited or where ultra-rapid result turnaround times are needed" said University of Melbourne Professor Tim Stinear, Laboratory Head at the Doherty Institute.
This new test uses only one tube and involves only a single step, making it more efficient and lower cost than many of the current tests for SARS-CoV-2. The N1-STOP-LAMP method was found to be 100% accurate and correctly identified 87% of tests as positive when used to assess 157 confirmed-positive samples. The results were fast, with an average time-to-positive of 14 minutes for 93 of those clinical samples.
"We see this kind of technology having benefit in settings liked aged care facilities, or overseas laboratories with limited resources and equipment," Professor Stinear said. "The test requires a small shoebox-sized machine, as well as reagents, but everything is portable."
"STOP-LAMP is what's referred to as a 'near care' test, it is not intended to replace the current gold standard PCR testing. It's a robust diagnostic test for the specific and rapid detection of COVID-19. But it's important to note however, it trades some detection sensitivity for speed and ease-of-use".
Notes to Editors:
Peer Reviewed Experimental study Cells
The full scientific paper can be found on the Journal of Medical Microbiology website (DOI: 10.1099/jmm.0.001238)
Published by the Microbiology Society, the Journal of Medical Microbiology provides comprehensive coverage of medical, dental and veterinary microbiology and infectious diseases, including bacteriology, virology, mycology and parasitology.
The Microbiology Society is a membership charity for scientists interested in microbes, their effects and their practical uses. It is one of the largest microbiology societies in Europe with a worldwide membership based in universities, industry, hospitals, research institutes and schools.
Our principle goal is to develop, expand and strengthen the networks available to our members, so that they can generate new knowledge about microbes and ensure that it is shared with other communities. The impacts from this will drive us towards a world in which the science of microbiology provides maximum benefit to society.
For more information, please contact: [email protected]
This Press Release has been labelled in-line with The Academy of Medical Sciences' recommendations. For more information and the full definition of these labels, please visit their website.