Canada's Federal Science Libraries Network to join the transformative agreement between the Microbiology Society and Consortia Canada
07 February 2023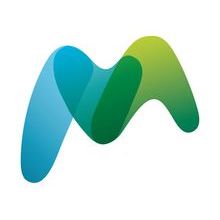 The Microbiology Society is pleased to announce Canada's Federal Science Libraries Network (FSLN) has joined the successful Publish and Read agreement between the Microbiology Society and four Canadian consortia from 2023.
The Publish and Read model will allow affiliated researchers of seven government departments to publish an unlimited number of Open Access (OA) articles in hybrid and fully OA titles, as well as having full read access to the Society's journals portfolio. This effectively makes it the first publisher deal covering both academic and government consortia in Canada.
Peter Cotgreave, Chief Executive of the Microbiology Society said:
"This agreement shows the strength of support for the Society's move to Open Access in Canada, and we are proud it is the first to cover both academic and government consortia who have come together in this coordinated initiative. We are delighted that our OA strategy will benefit Canadian research."
The all-inclusive nature of this deal makes it a first for Canada and the Microbiology Society and opens new collaboration avenues for the Society and researchers in Canada.
Affiliated authors with Publish and Read institutions are entitled to:
Unlimited OA publishing: any article published in Society journals where the corresponding author is from a Publish and Read institution will be OA by default.
Unlimited usage: any user associated with a Publish and Read institution can access the entire archive of Society content, back to 1947, for reading and for text and data mining.
Authors can check if their institution is eligible on the Microbiology Society journals website.
Publish and Read is available across the Society's six journals, including hybrid titles Journal of General Virology, Journal of Medical Microbiology, International Journal of Systematic and Evolutionary Microbiology, and fully OA titles Access Microbiology, Microbial Genomics, Microbiology.
Microbiology Society
The Microbiology Society is a membership charity for scientists interested in microbes, their effects and their practical uses. It is one of the largest microbiology societies in Europe with a worldwide membership based in universities, industry, hospitals, research institutes and schools.
Our principal goal is to develop, expand and strengthen the networks available to our members so that they can generate new knowledge about microbes and ensure that it is shared with other communities. The impacts from this will drive us towards a world in which the science of microbiology provides maximum benefit to society.
Contact: Valida Delalic, Retentions and Renewals Manager – [email protected]
Website: www.microbiologyresearch.org
Federal Science Libraries Network
FSLN supports Government of Canada research, innovation and open science priorities by collaborating in the development and delivery of innovative and transformative infrastructure, systems, tools, resources and services for federal science-based departments and agencies.

Website: https://science-libraries.canada.ca