Mycoses: towards an international recognition of Hospices Civils de Lyon for antifungal stewardship
12 July 2022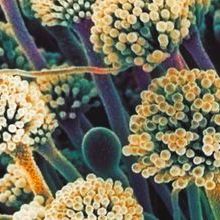 Hospices Civils de Lyon (HCL), France, have been involved in antifungal stewardship since 2017, with the aim of optimising the management of invasive fungal infections and containing antifungal resistance. Invasive fungal infections such as invasive candidiasis and invasive aspergillosis are a significant cause of mortality, especially in critically ill patients and immunocompromised patients.

Hospices Civils de Lyon play a pioneering role in antifungal stewardship by sharing expertise at regional and national levels
Hospices Civils de Lyon contributed to the creation of the Regional Group for Antifungal Stewardship within the Observatory of Medicines, Medical Devices, and Therapeutic Innovations (Auvergne Rhône-Alpes), which is working in particular on implementation of regional guidelines for the treatment of invasive fungal infections. As pioneers in antifungal stewardship, HCL are sharing tools with national scientific societies and other healthcare facilities in order to promote equity in the management of invasive fungal infections throughout the country.
Towards an international recognition
Dr Anne-Lise Bienvenu has just published a scientific article entitled "Practical Check-list for implementation of Antifungal Stewardship Programmes" in the Journal of Medical Microbiology (DOI 10.1099/jmm.0.001560), with a group of French experts. This publication identifies essential actions to start an antifungal stewardship programme. "Through this article, HCL obtain international recognition for their expertise in antifungal stewardship" says Dr Anne-Lise Bienvenu. Anne-Lise Bienvenu emphasises the importance of the institutional support, which allows her to develop a long-term policy for antifungal stewardship in HCL. "This is essential, as the challenges to be faced are always more numerous especially in the context of COVID pandemic, with a potential impact on resistance to antifungals".
Contact: [email protected] - +33 4 72 40 70 88