The Microbiology Society's founding journal is now fully Open Access – the transformation of Microbiology
09 January 2023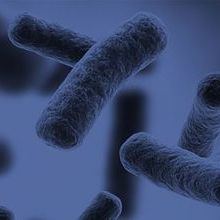 Publishing advances across the field of microbiology for over 75 years, Microbiology – the Microbiology Society's founding journal – has now transitioned to fully Open Access (OA). The exciting transformation for this established journal indicates the Society's commitment to an Open Science future.
Originally launched as the Journal of General Microbiology in 1947, the journal today reflects the diversity and importance of microbiology in addressing current global challenges – such as food security, environmental sustainability and health. Microbiology's transformation to OA opens this research further to global readership, increasing opportunities for microbiologists to expand their reach.
Tracy Palmer, Deputy Editor-in-Chief, said: "This is a really exciting new chapter for Microbiology in continuing to champion the work of microbiologists. As a scientist, we all want our research to be read, and the best way is to publish Open Access. There's research that says that papers that are published Open Access have more downloads, they have more citations and they're read more widely, helping authors to make an impact."
Gavin Thomas, Editor-in-Chief, said: "If I was talking to somebody who was thinking about publishing in one of [the Microbiology Society's] journals, I would ask them to check first if they have one of our excellent Publish and Read deals. If an institution is subscribed, then any academic in that university can publish full gold Open Access for free."
The Microbiology Society, a not-for-profit publisher, is increasingly moving its portfolio to OA to help researchers and institutions:
Expand your reach
OA research can be read by anyone, anywhere in the world, with no restriction on reading, sharing, or reusing.
Increase your impact
Articles published OA in Society journals get on average twice the citations and 3.7 times the usage of paywalled content, based on data from Web of Science across all Society journals.
Support your community
Publishing with the Microbiology Society raises funds for grants, events, and policy projects for microbiologists across the world.
Find out more about Microbiology's transformation here.
To help more researchers than ever benefit from OA, we currently have Publish and Read agreements with more than 300 institutions across the world. This comprehensive model entitles affiliated authors unlimited, fee-free OA publishing and full-read access to our journals with minimal administration for librarians.
Find out more about Publish and Read with the Society.
Microbiology Society
The Microbiology Society is a membership charity for scientists interested in microbes, their effects and their practical uses. It is one of the largest microbiology societies in Europe with a worldwide membership based in universities, industry, hospitals, research institutes and schools.
Our principal goal is to strengthen our culture of being a community-driven Society by amplifying our members' voices, wherever they are in the world, and empowering them to embed the benefits of microbiology within wider society.
Please send any questions regarding Microbiology subscriptions to [email protected].
Society website: microbiologysociety.org
Journals site: microbiologyresearch.org