Transformative Agreement Signed between the Microbiology Society and Indian Institute of Science Bangalore
16 March 2023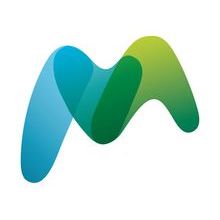 The Microbiology Society and the Indian Institute of Science (IISc) Bangalore are thrilled to announce a transformative Publish and Read agreement starting in 2023. This marks the Microbiology Society's first agreement of its kind in India, continuing its goal to support Open Access (OA) publishing for microbiologists across the globe.
Publish and Read is designed to boost opportunities for researchers and institutions alike, with no author fees and minimal administration. Affiliate authors at the IISc Bangalore will be able to enjoy full read access and unlimited OA publishing in all six Society titles. What's more, Publish and Read supports the work of the Microbiology Society, a not-for-profit with an international membership.
Peter Cotgreave, Chief Executive of the Microbiology Society:
"We are delighted to announce this new partnership with the IISc Bangalore, empowering its scientists to share internationally important research more widely than ever with uncapped OA. At the Microbiology Society, we're proud to be growing the Publish and Read model into new regions, offering a simple, sustainable solution in an increasingly Open global scientific community."
Francis Jayakanth, Scientific Officer at the IISc Bangalore:
"Implementing a Publish and Read license agreement in support of Open Access publishing is a win-win situation for our Institute and researchers. It promotes knowledge sharing, enhances the visibility and reputation of our researchers, and saves costs while providing access to the latest research."
Affiliated researchers at Publish and Read institutions are entitled to:
Unlimited OA publishing: papers with a corresponding author from a Publish and Read institution will be OA by default.
Unlimited usage: full access to the entire archive of Society content, back to 1947, for reading and for text and data mining.
Authors can check if their institution is eligible here.
Publish and Read covers the complete Society portfolio, including fully OA titles Microbiology, Microbial Genomics and Access Microbiology and hybrid titles Journal of General Virology, Journal of Medical Microbiology and International Journal of Systematic and Evolutionary Microbiology.
Microbiology Society
The Microbiology Society is a membership charity for scientists interested in microbes, their effects and their practical uses. It is one of the largest microbiology societies in Europe with a worldwide membership based in universities, industry, hospitals, research institutes and schools.
Contact: Valida Delalic, Renewals and Retentions Manager – [email protected]
Indian Institute of Science Bangalore
The IISc, founded in 1909, is a leading research institution in India known for its world-class facilities, exceptional faculty, and innovative research in various fields of science, engineering, and technology. The Institute is dedicated to promoting scientific research and education and has played a significant role in shaping the scientific and technological landscape of India. With state-of-the-art research facilities and a vibrant academic community, the IISc is a hub for cutting-edge research and interdisciplinary collaboration.
Contact: K. Nirmala Devi, Officiating Librarian – [email protected]