Transformative Agreement Signed between the Microbiology Society and National Taiwan University
08 August 2023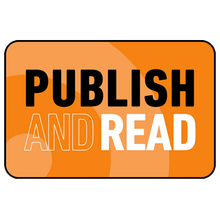 The Microbiology Society and National Taiwan University (NTU) are pleased to announce a five year transformative agreement, starting in 2024. The Publish and Read agreement, the first for the Microbiology Society in Taiwan, will allow affiliated researchers to publish an unlimited number of Open Access articles and enjoy full read access in Society titles.

Peter Cotgreave, Chief Executive of the Microbiology Society: "This deal, the first of its kind for the Microbiology Society in Taiwan, marks another milestone in the international growth of our innovative Publish and Read model. We look forward to supporting researchers at the prestigious NTU to increase the reach of their work with simplified Open Access publishing."
Tammy Chang, Commercial Manager Greater China & South East Asia at Accucoms: "We are thrilled to have collaborated with the Microbiology Society in Taiwan to promote Open Access and facilitate knowledge dissemination in the field of Microbiology. We are glad to have brokered this first "Publish and Read" deal with our esteemed customer National Taiwan University, who appreciates the commitment of the Microbiology Society to foster innovation, encourage collaboration and promote open science principles."
The Society's Publish and Read model continues to grow from strength to strength since launching in 2020, supporting organisations and researchers to simplify processes and enjoy the benefits of Open Access publishing.
Affiliated authors at Publish and Read institutions are entitled to:
Unlimited Open Access publishing: any article published with a corresponding author from a Publish and Read institution will be Open Access by default.
Unlimited usage: any user associated with a Publish and Read institution can access the entire archive of Society content, back to 1947, for reading and for text and data mining.
Authors can check if their institution is eligible here.
Publish and Read will cover all the Society's six titles, including the hybrid Journal of General Virology, Journal of Medical Microbiology, International Journal of Systematic and Evolutionary Microbiology, and fully Open Access titles Access Microbiology, Microbiology, Microbial Genomics.
Microbiology Society
The Microbiology Society is a membership charity for scientists interested in microbes, their effects and their practical uses. It has a worldwide membership based in universities, industry, hospitals, research institutes, schools, and other organisations.
Contact: Valida Delalic, Renewals and Retentions Manager – [email protected].
National Taiwan University
Since its establishment, NTU has been the leader of higher education in Taiwan and has faced and tackled a variety of challenges on the path toward excellence. Prevailing adaptability and resilient tenacity have refined our esteemed institute to be steadfastly eminent and estimable.
Website: www.ntu.edu.tw.
Accucoms
Accucoms is the leading provider of sales and marketing services to academic and professional publishers worldwide. We have extensive expertise in global representation for clients ranging from large publishing houses to specialist society publishers. We work on behalf of publishers to help boost their sales, expand their readership and increase customer retention and engagement in the markets that are important to them.
Contact: Tammy Chang, Commercial Manager Greater China & South East Asia – [email protected].