Transformative agreement signed between the Microbiology Society and the Max Planck Digital Library
01 December 2021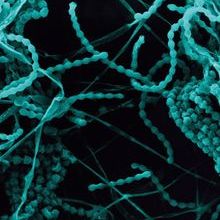 The Microbiology Society and the Max Planck Digital Library (MPDL) are pleased to announce a three-year transformative agreement starting in 2022. The Publish and Read model will enable researchers of 86 Max Planck Institutes in Germany to publish any article accepted for publication in the journals of the Society Open Access, without having to pay Article Processing Charges (APCs).
Through the agreement, MPDL will cover costs of Open Access publishing of articles in both fully Open Access and hybrid journals, allowing scientists to retain copyright and secure the broadest possible readership for their work.
Ralf Schimmer, Head of Information at MPDL, said: "Showing a clear commitment to an open, transparent, and sustainable scholarly communication environment, the Microbiology Society is one of the pioneers in the transition of paywall-based scholarly publishing to Open Access. We are delighted to enter into this agreement, marking a further step in the Max Planck Society's strategy to enable open dissemination of research, in line with the principles of the OA2020 Initiative and the Berlin Declaration on Open Access."
Peter Cotgreave, Chief Executive of the Microbiology Society: "Our focus at the Society has always been publishing for the community. As a small publishing society, we are delighted to work with the Max Planck Digital Library to help increase the amount of microbiology papers that we publish OA in our journals, to enable researchers a simple and cost-effective means to publish compliantly, and to improve societal access to – and therefore benefit of – the science we publish."
The agreement marks a significant milestone in the Microbiology Society's transformation strategy. The number of institutions worldwide under the Society's Publish and Read agreements has more than doubled year on year since 2020, paving the way towards an Open Access future.
Member institutions (affiliated authors can check their availability here) are offered:
Unlimited Open Access: any article published in Society journals where the corresponding author is from a Publish and Read institution will be Open Access by default.
Unlimited usage: any user associated with a Publish and Read institution can access the entire archive of Society content, back to 1947, for reading and for text and data mining.
The Publish and Read agreement covers unlimited reading access and provides uncapped publishing rights without author-facing charges across all the Society's six journals including hybrid titles Microbiology, Journal of General Virology, Journal of Medical Microbiology, International Journal of Systematic and Evolutionary Microbiology, and fully OA titles Access Microbiology, Microbial Genomics.
---
Image: Dennis Kunkel Microscopy/Science Photo Library.